Social Distancing Stickers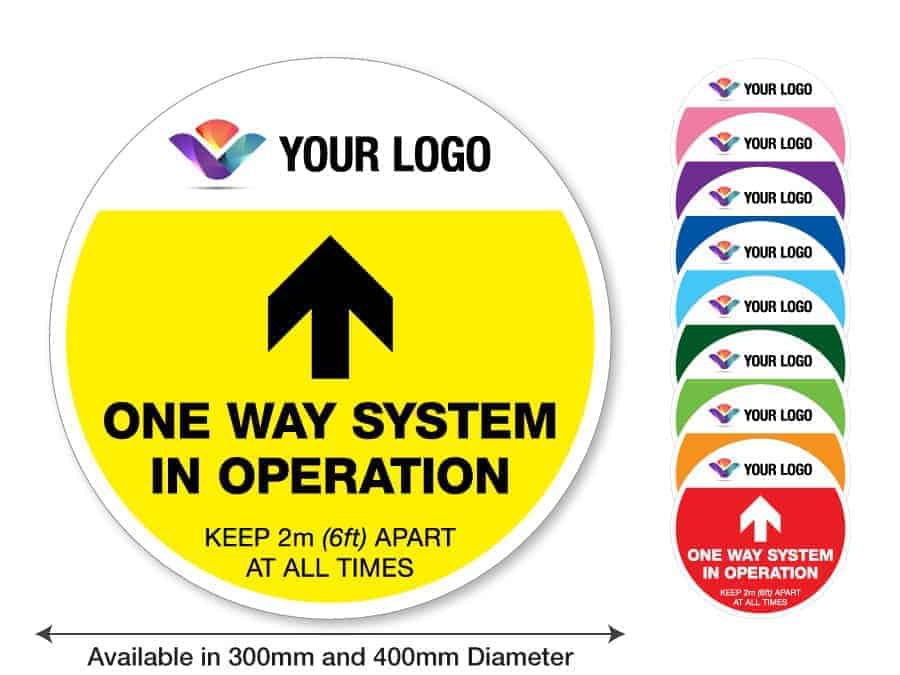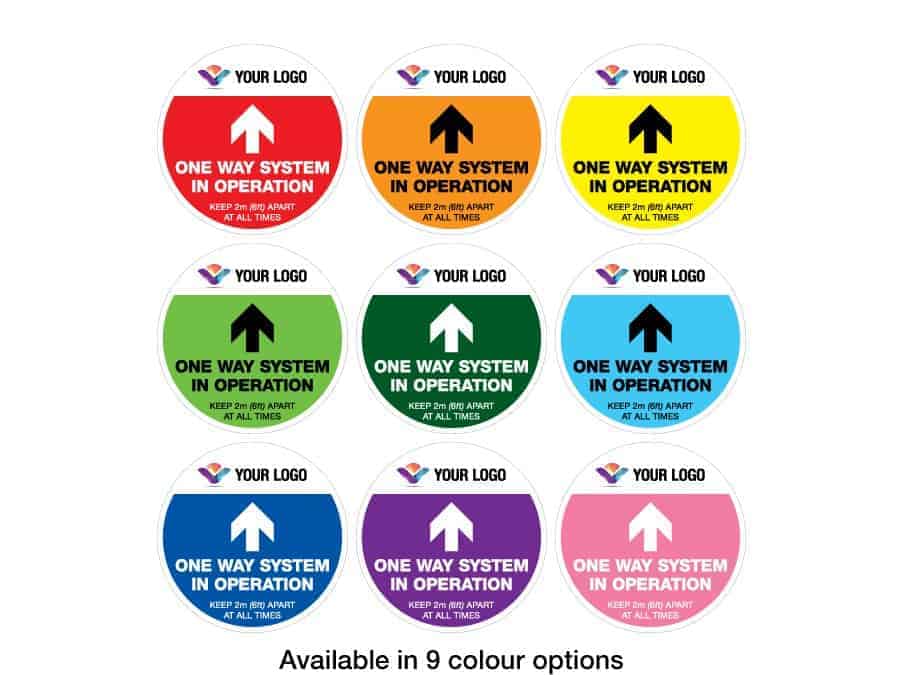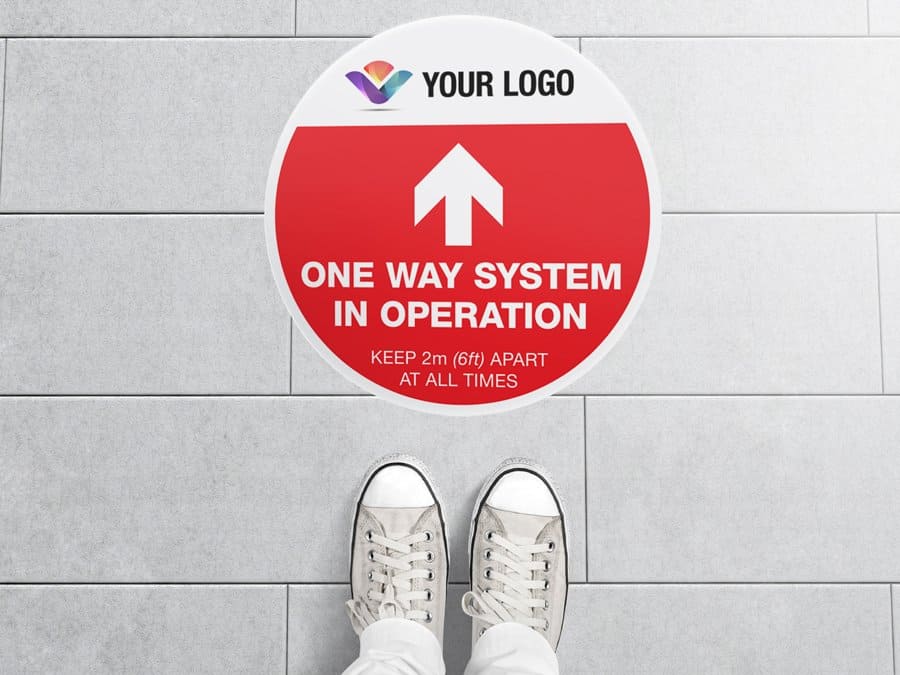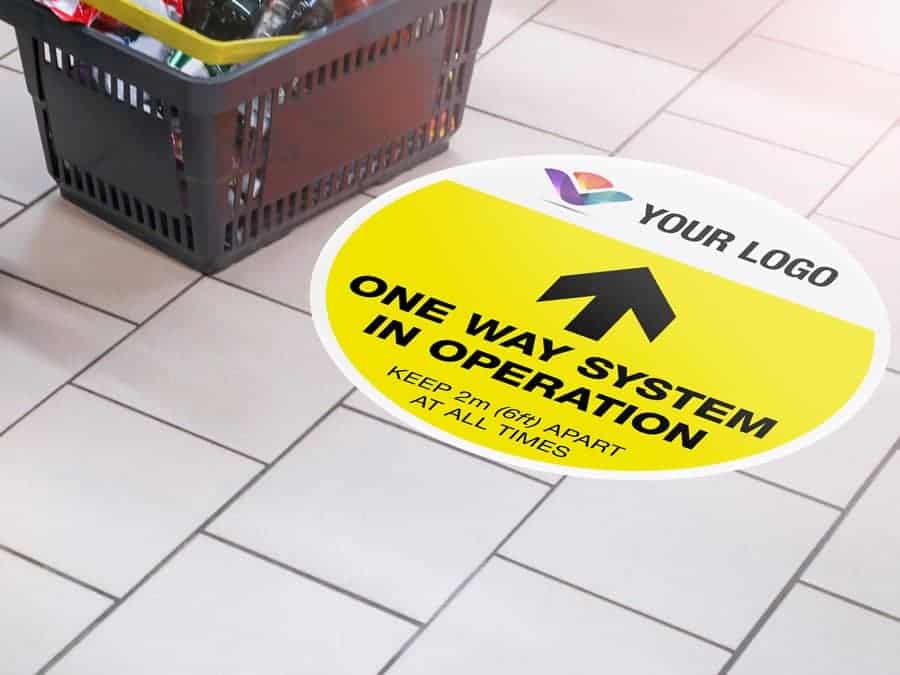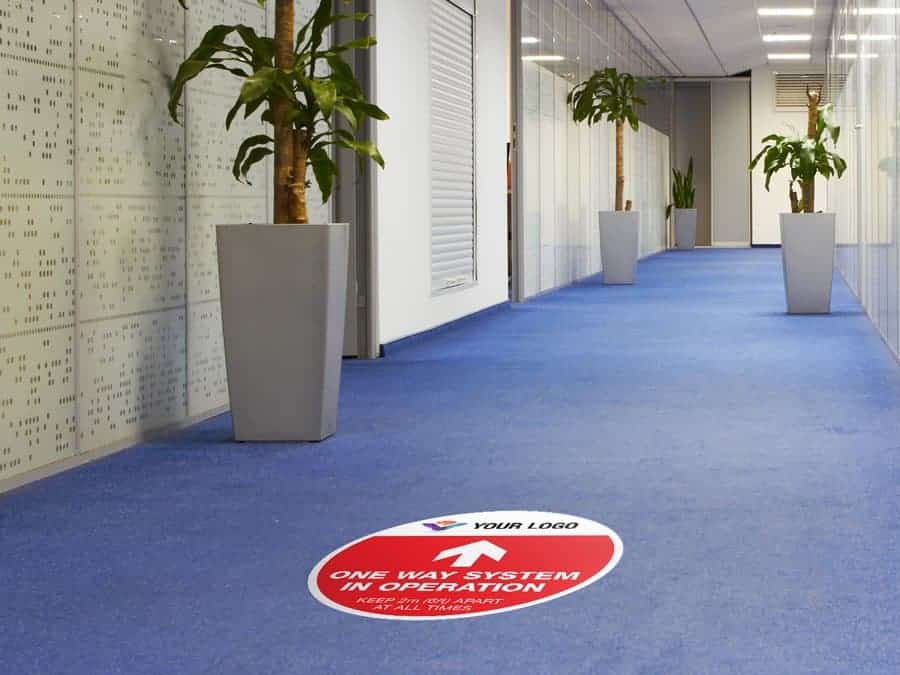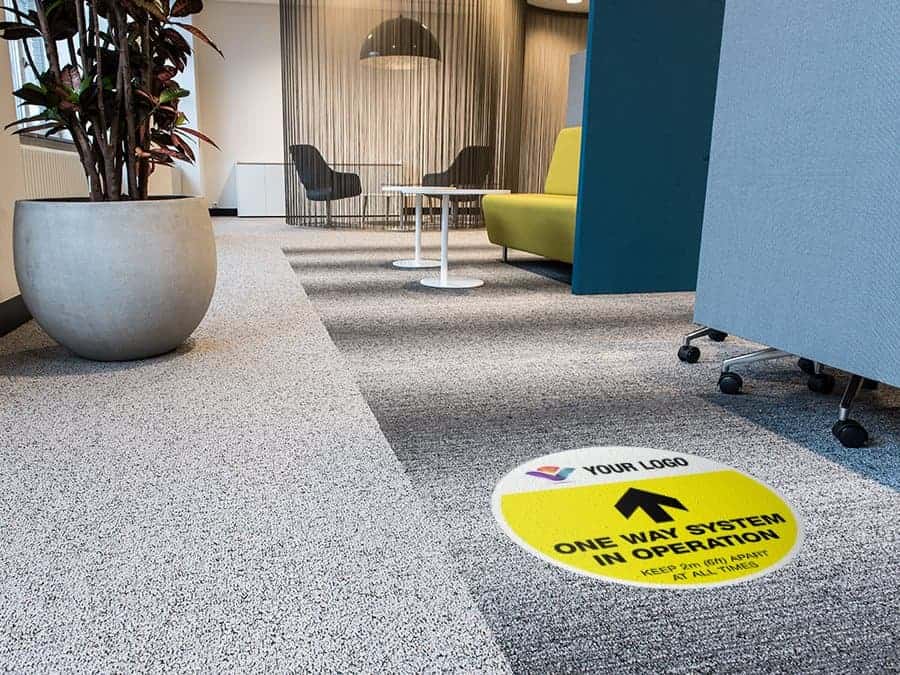 3sixtywraps_social-distancing_floor-stickers-one-way-system-with-logo_img_01_300-400
3sixtywraps_social-distancing_floor-stickers-one-way-system-with-logo_img_02
3sixtywraps_social-distancing_floor-stickers-one-way-system-with-logo_img_03
3sixtywraps_social-distancing_floor-stickers-one-way-system-with-logo_img_04-2
Social Distancing Floor Stickers with logo for carpet "One Way System in Operation", round
Social Distancing Floor Stickers with logo for carpet "One Way System in Operation", round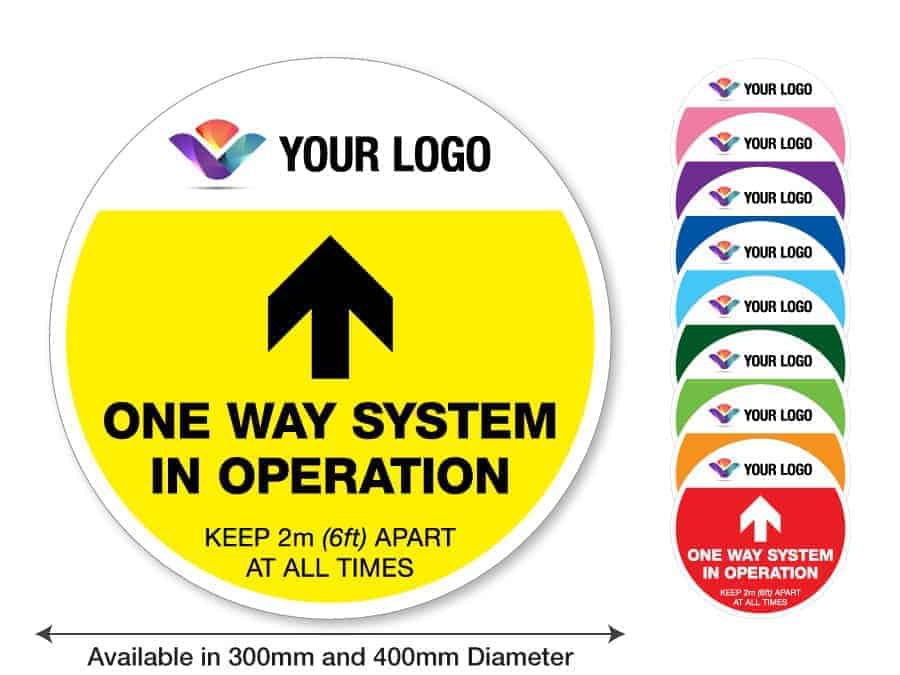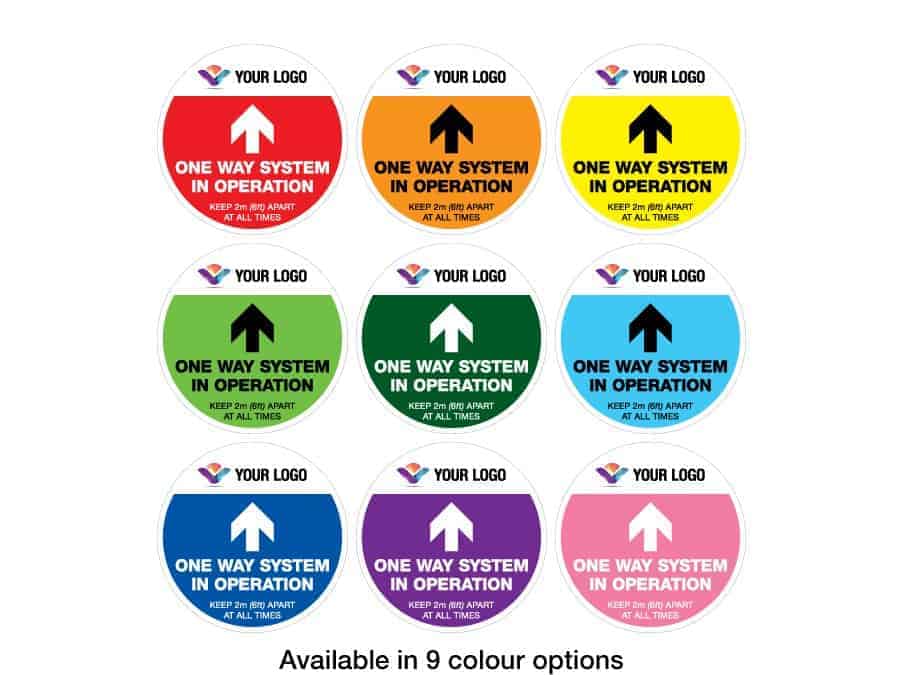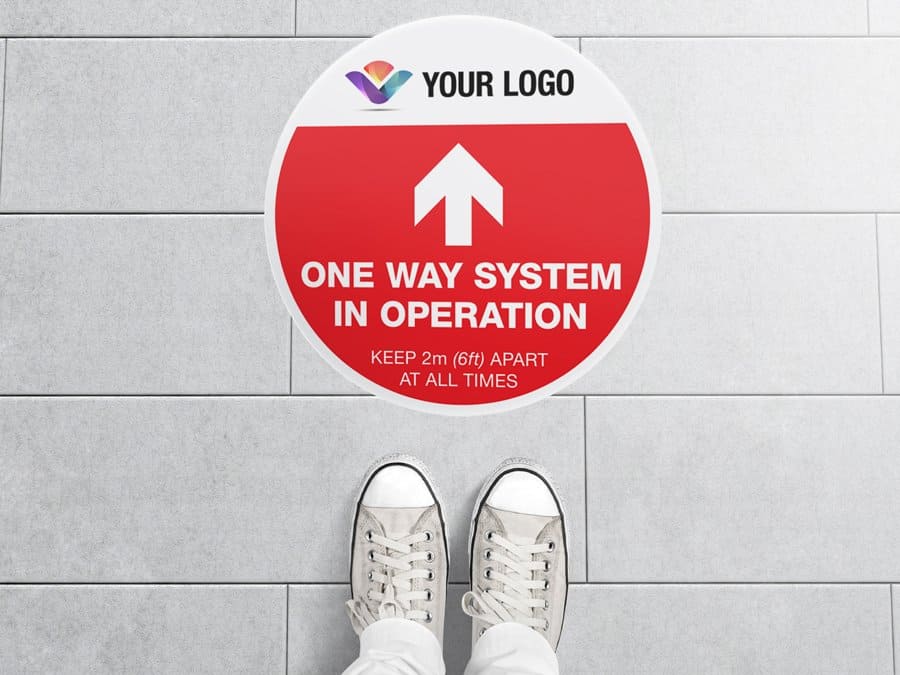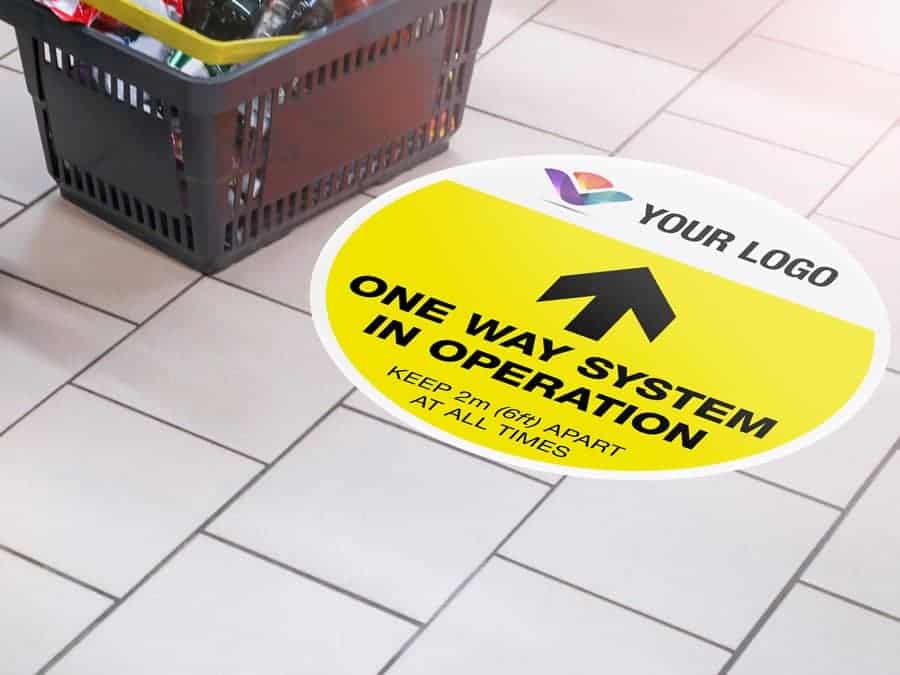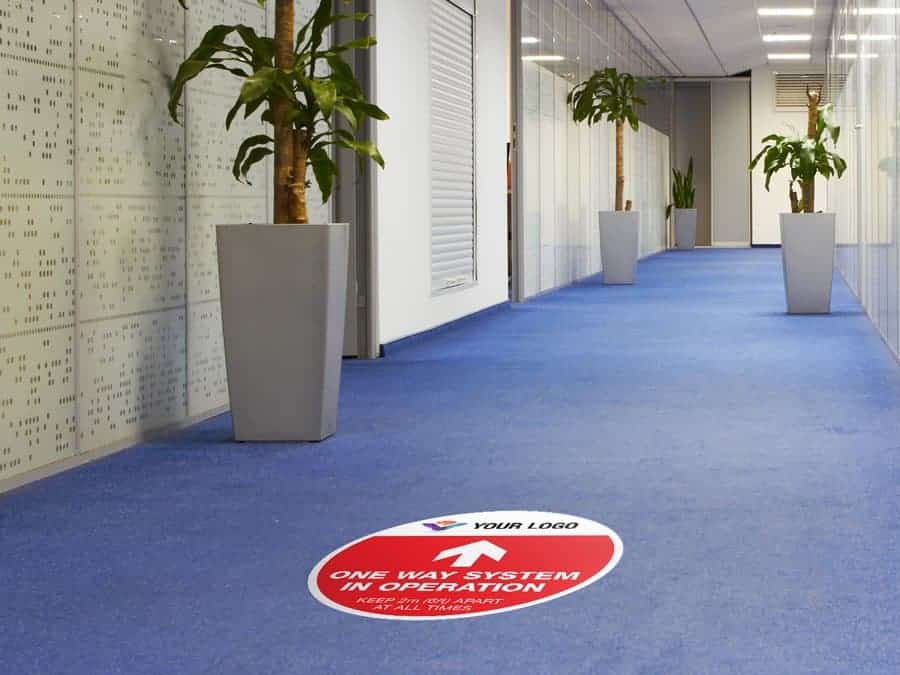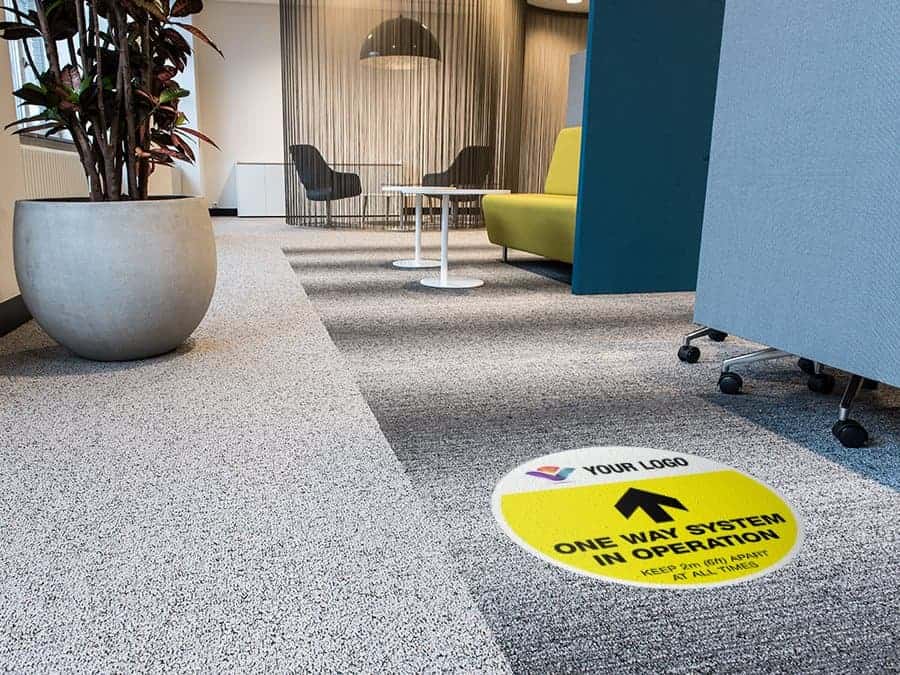 Add Your Logo – Indoor Social Distancing Stickers "One Way System in Operation"
| | |
| --- | --- |
| Weight | N/A |
| Dimensions | N/A |
| Diameter | 300mm, 400mm |
| Colour | Red, Orange, Yellow, Green, Dark Green, Light Blue, Royal Blue, Pink, Purple |
| Floor Type | Indoor smooth floors, Indoor rough/textured floors |
| DIN Anti-Slip Rating | R9 (Dry areas, up to 10 degrees) |
| Text | PLEASE QUEUE HERE. KEEP 2m (6ft) APART AT ALL TIMES |
Description
COVID-19 social distancing measures have led to one way systems being enforced in retail, industrial, office and educational environments across the country. Keep colleagues and customers safe and prepare for the long term impact of coronavirus with these easy to read 'One Way System in Operation' social distancing enforcement stickers.
Available in 9 high visibility colours to ensure they stand out in the environment. 300mm and 430mm variants. Printed on R9 DIN rated anti-slip laminate, these high tack 'One Way System in Operation' stickers are suitable for solid internal flooring. Ensure social distancing measures are followed and prevent the spread of coronavirus.
These 'One Way System in Operation' stickers are made from extremely durable, high quality materials that will adhere to clean surfaces and remain visible, even in high-footfall areas.

[ninja_tables id="229762″]