Race Car Wraps from the experts
We've travelled across the world
to bring you the skills and experience
What makes 3SixtyWraps the clear Choice
for Race Car Wraps?
From the stiflingly hot pit lanes of Formula E in Hong Kong to the idyllic rural splendour of Le Mans, our team has travelled the world providing the highest quality race car wraps and motorsport livery for globally recognised teams. That's why international racing giants like Jaguar, BMW and Virgin Racing come back to us year after year.

Why choose 3SixtyWraps?
Since 2014, Northamptonshire-based 3SixtyWraps have rapidly grown to become one of the UK's leading motorsport and race car wrap companies. Our team of dedicated Designers and Wrap Technicians all share a common passion for motorsport and have travelled the world designing, producing and installing racing livery for some of the biggest names in the industry.
As 3M Authorised Vehicle Wrappers, we pride ourselves on applying the finest quality materials available to the highest level of finish, produced using industry-leading technology. In-depth consultation, professional artworking, a detailed design visual, or 'mock-up' of your design, expert installation, on-site maintenance and rapid turnaround are all part of our end-to-end approach to great service for every customer.
Our extensive experience providing professional-quality livery for some of the world's biggest racing teams means you can rest assured that your project will be completed to the very highest standards, on time, every time.
From one-off sponsor decals in durable materials to complete branded wraps for whole racing teams, we deliver high-impact, eye-catching graphics that spectators will remember and your marketing team and sponsors will thank you for.
We can even wrap your race car and event vehicles on-site, providing the instant service you need throughout the event to repair any damage that your graphics might suffer. We even offer bespoke order forms and part catalogues for instant repairs. So when the rookie bins it and writes off a side pod, you can simply order the replacement graphics you need and have them line up perfectly to the existing body work, every time.
Race Car Wraps by 3SixtyWraps: Our Achievements
Our experience and achievements within the motorsport industry tell you all you need to know about what we're capable of.
Le Mans 24 Hour – Since our debut in 2014, we have worked with international teams to provide incredible livery for this ultimate test of endurance, including Murphy Prototypes, Manor Motorsport Ltd., Greaves Motorsport, KC Motorgroup Ltd. and Dragon Speed.
3M and Spandex 'Cool Cars' Award Winner 2016 – Awarded to us for our 'Rolling Stone' wrap of the Ligier Le Mans prototype.
Formula E – We have wrapped vehicles in all six seasons of Formula E, a total of 15 different racing teams, including cars, protective gear, trailers, generators and signage, and even the official BMW i8 Roadster Safety Car.
Gumball 3000 Rally – We applied decals to over 150 vehicles within 2 days for the 2018 Gumball 3000 Rally from London to Tokyo.
Roborace – In February 2018 we wrapped the first autonomous, driverless racing car in the world.
Transporting the team and all the kit you need to the furthest corners of the world is no easy feat but it's something we do for our customers on a regular basis. We've wrapped cars for motorsports teams in 22 countries and 5 continents; North America, South America, Europe, Africa and Asia. Whatever you need and wherever you need it, we'll be there.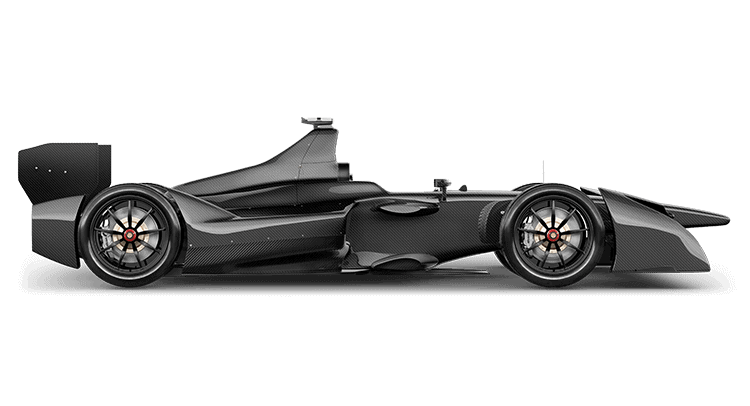 Drag the arrows to see a Before/After race car wrap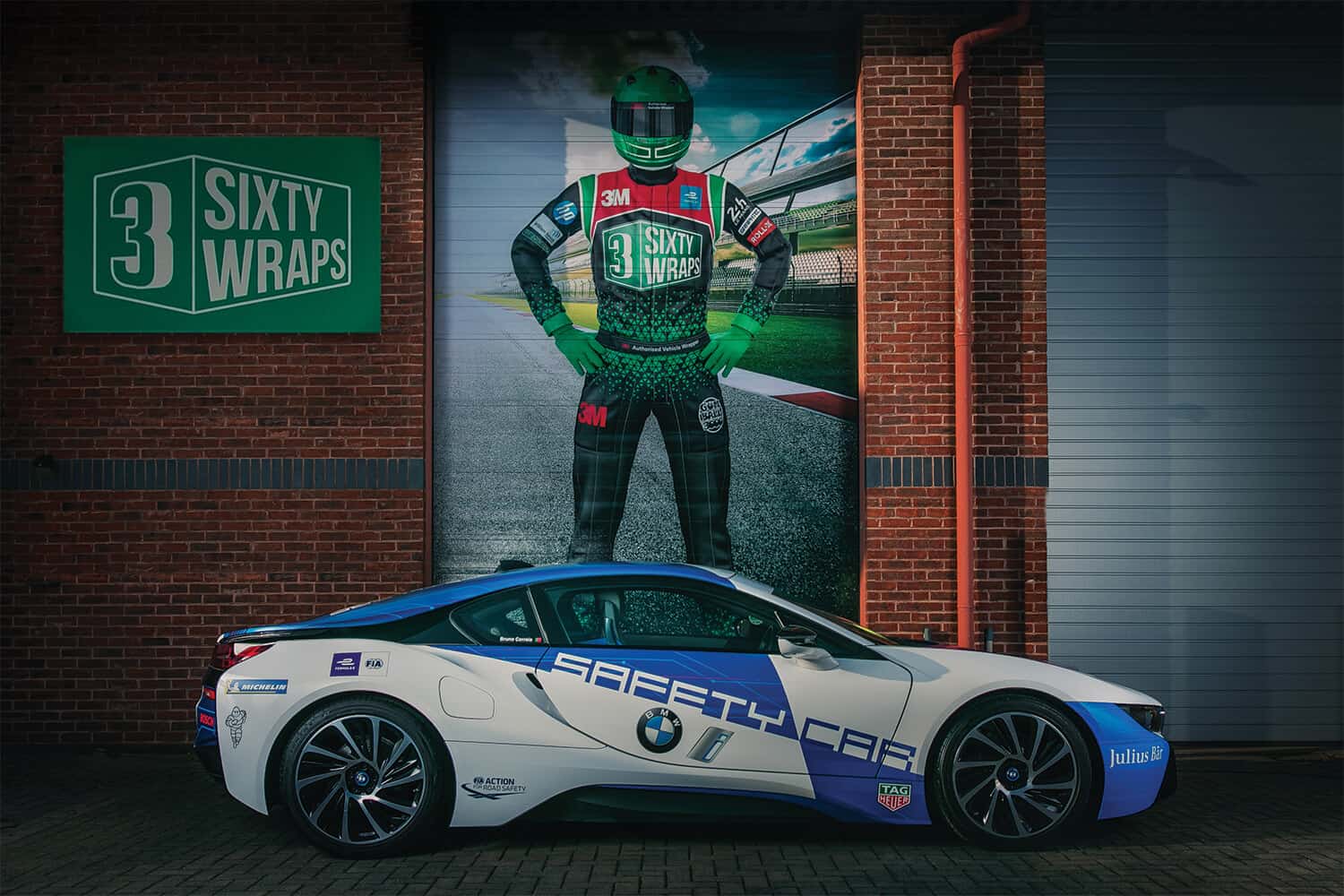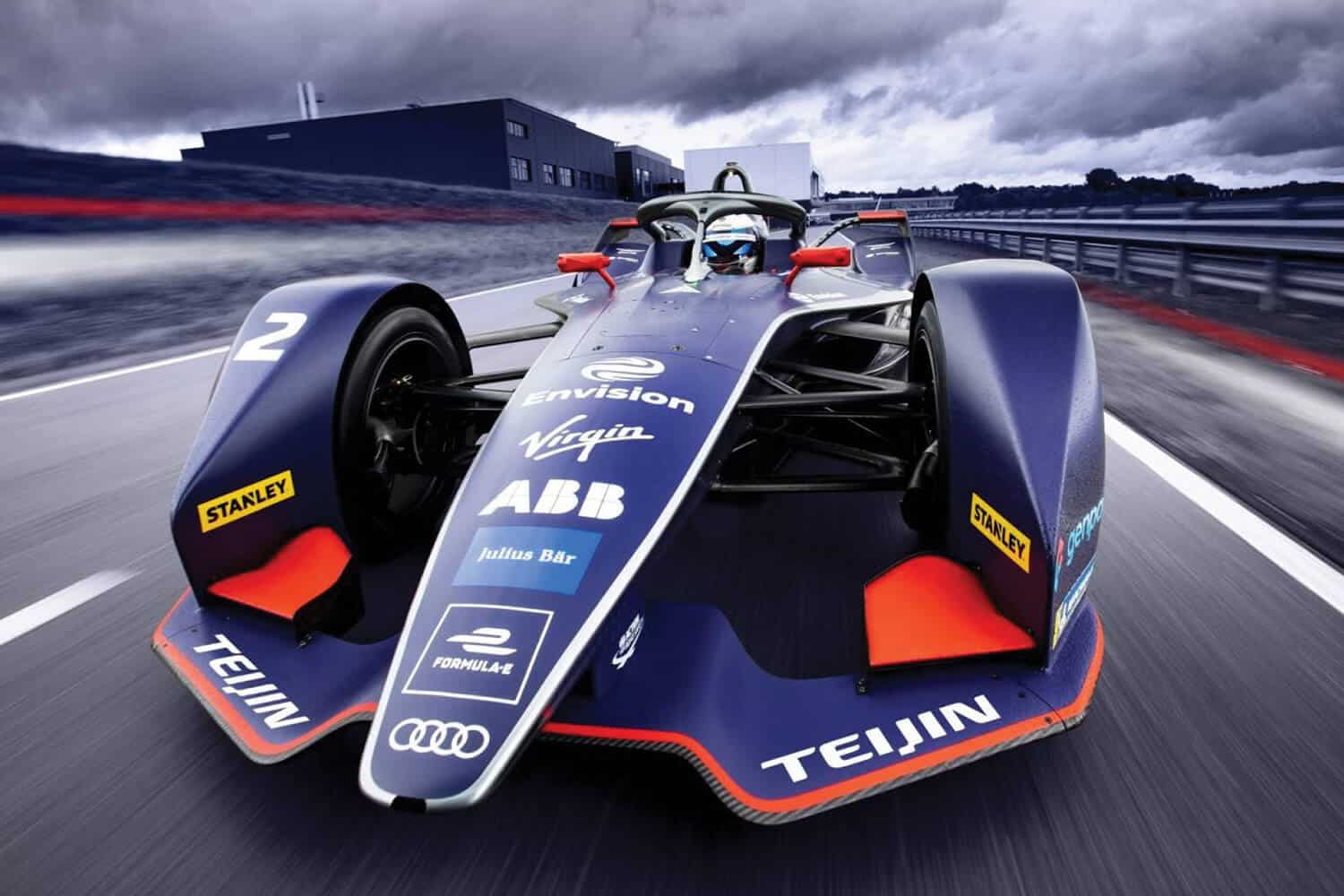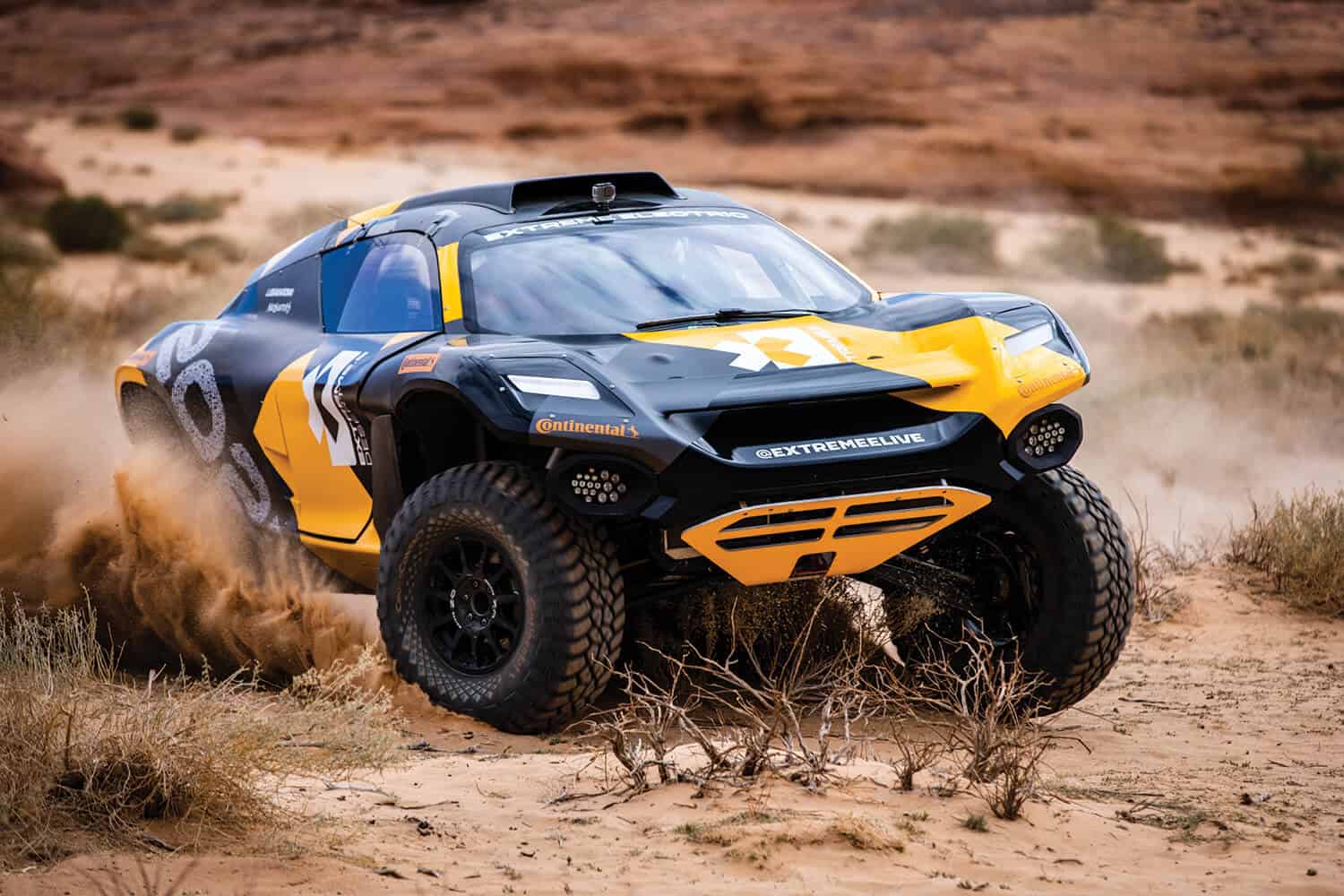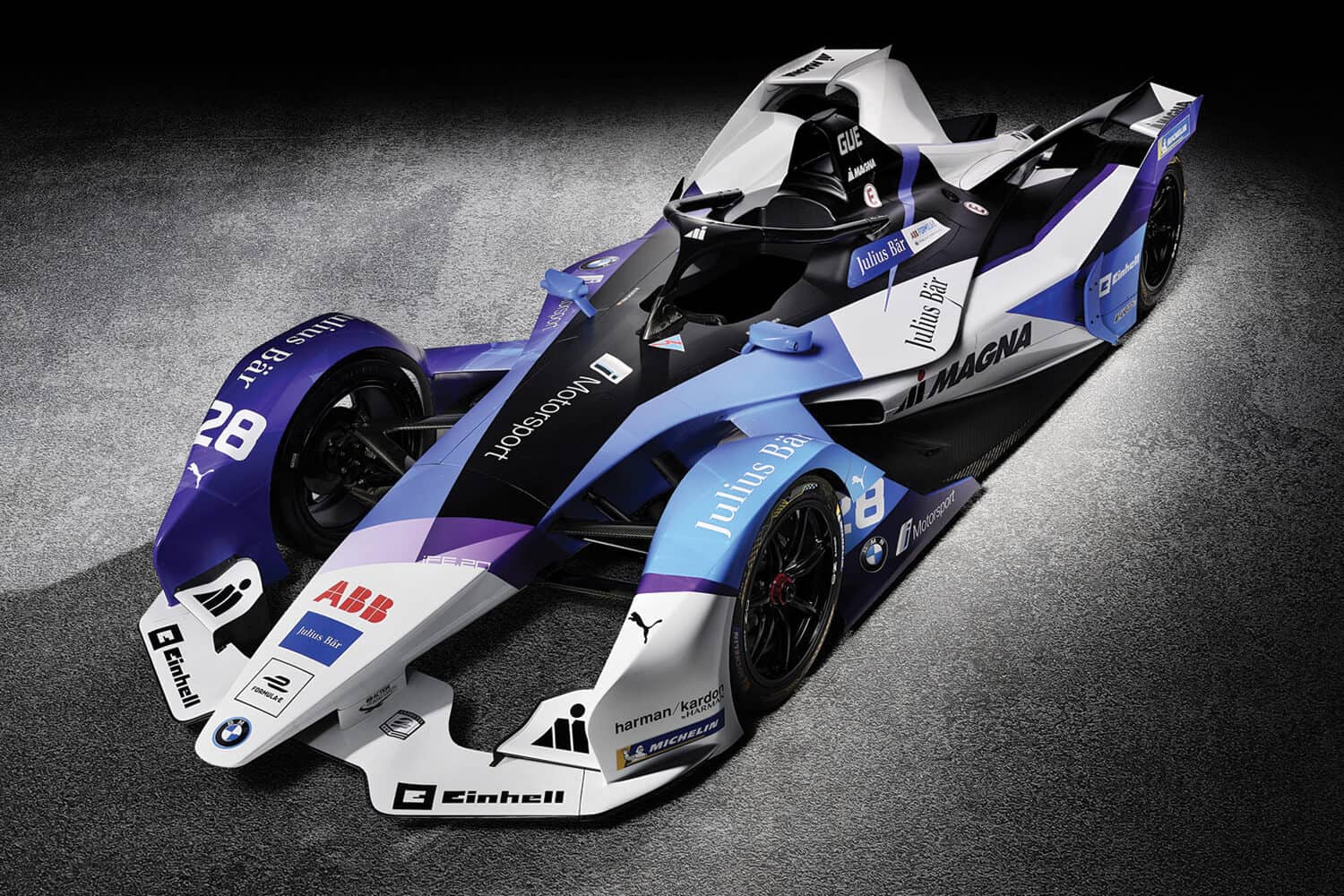 Showcase 1
BMW i Andretti Motorsport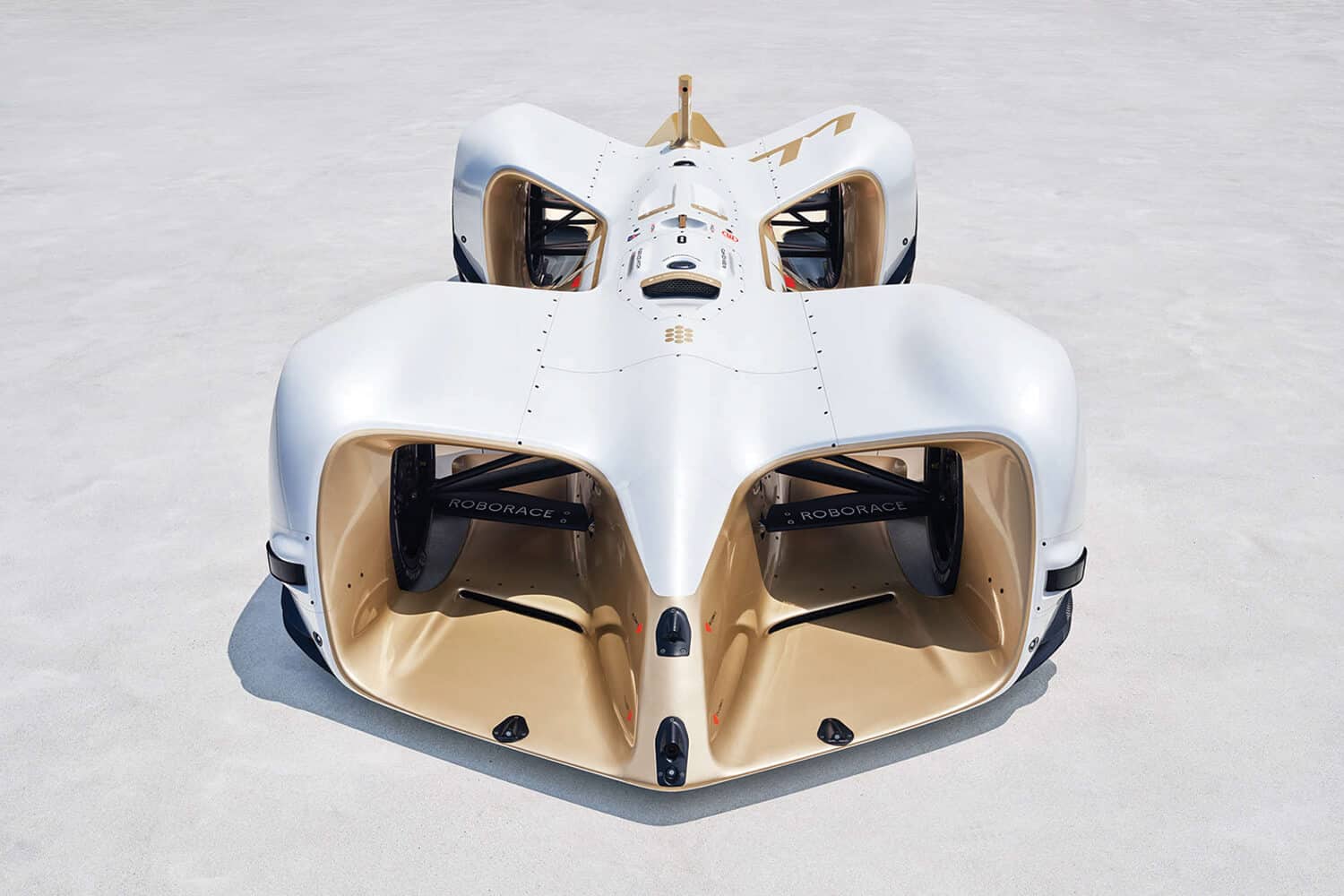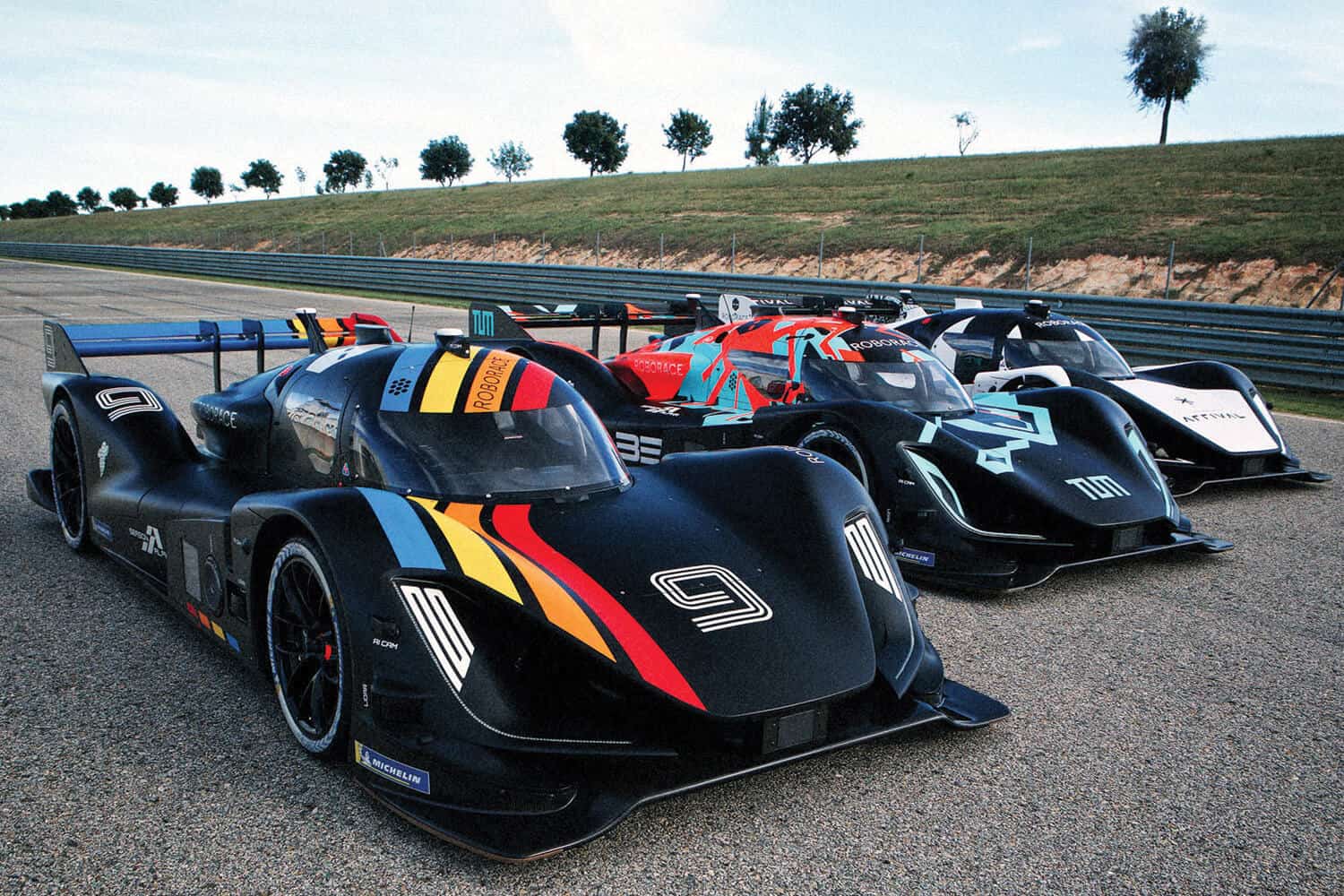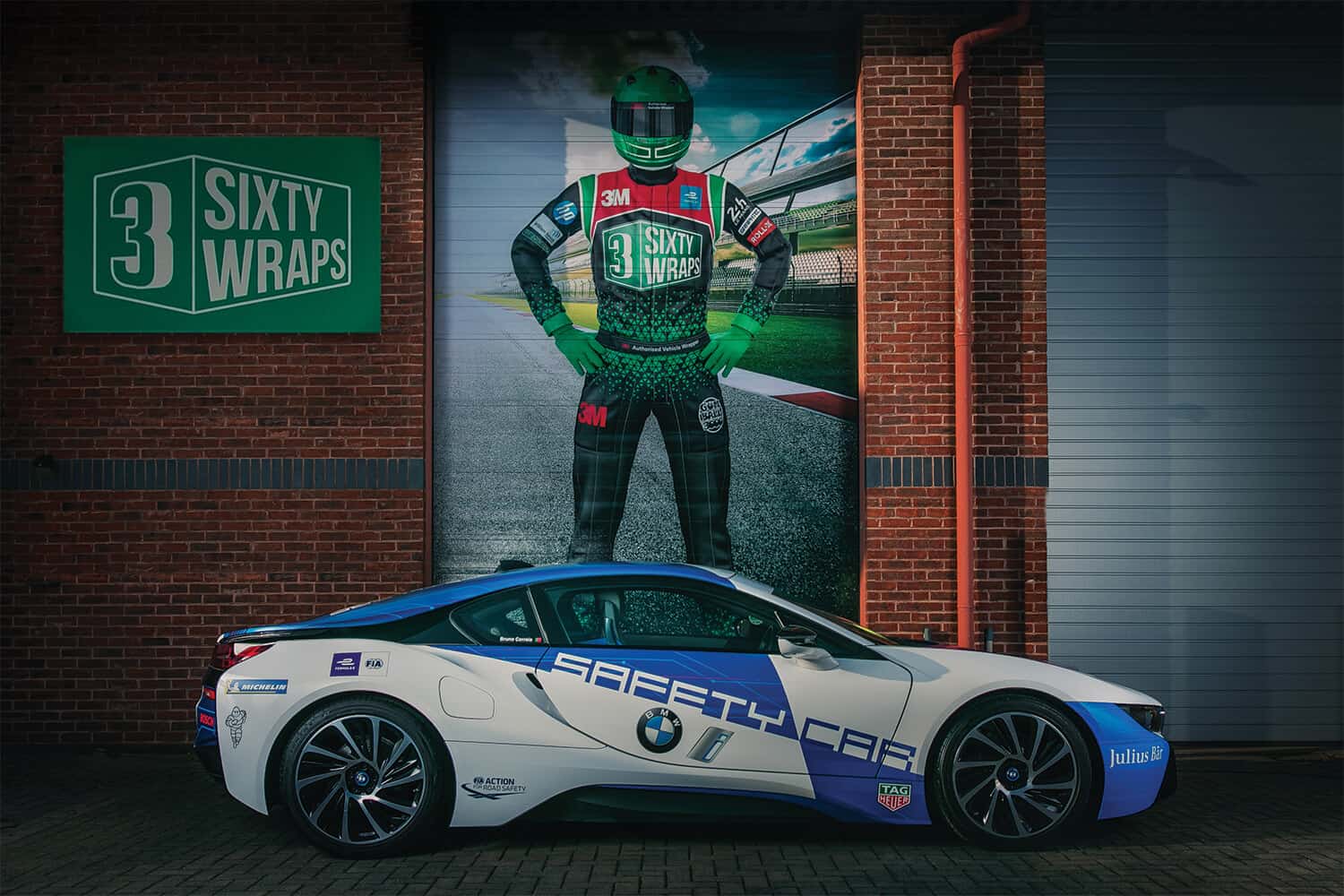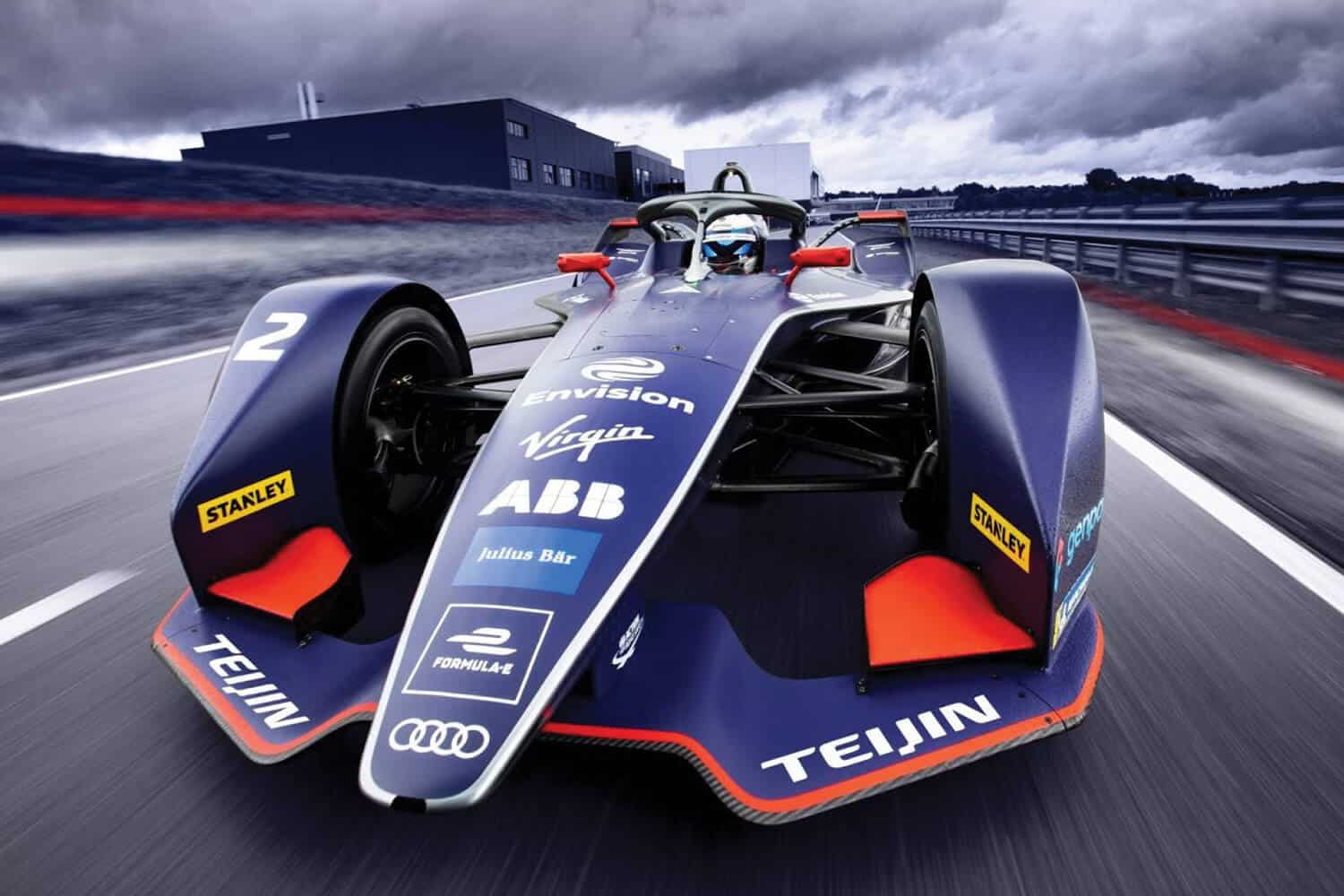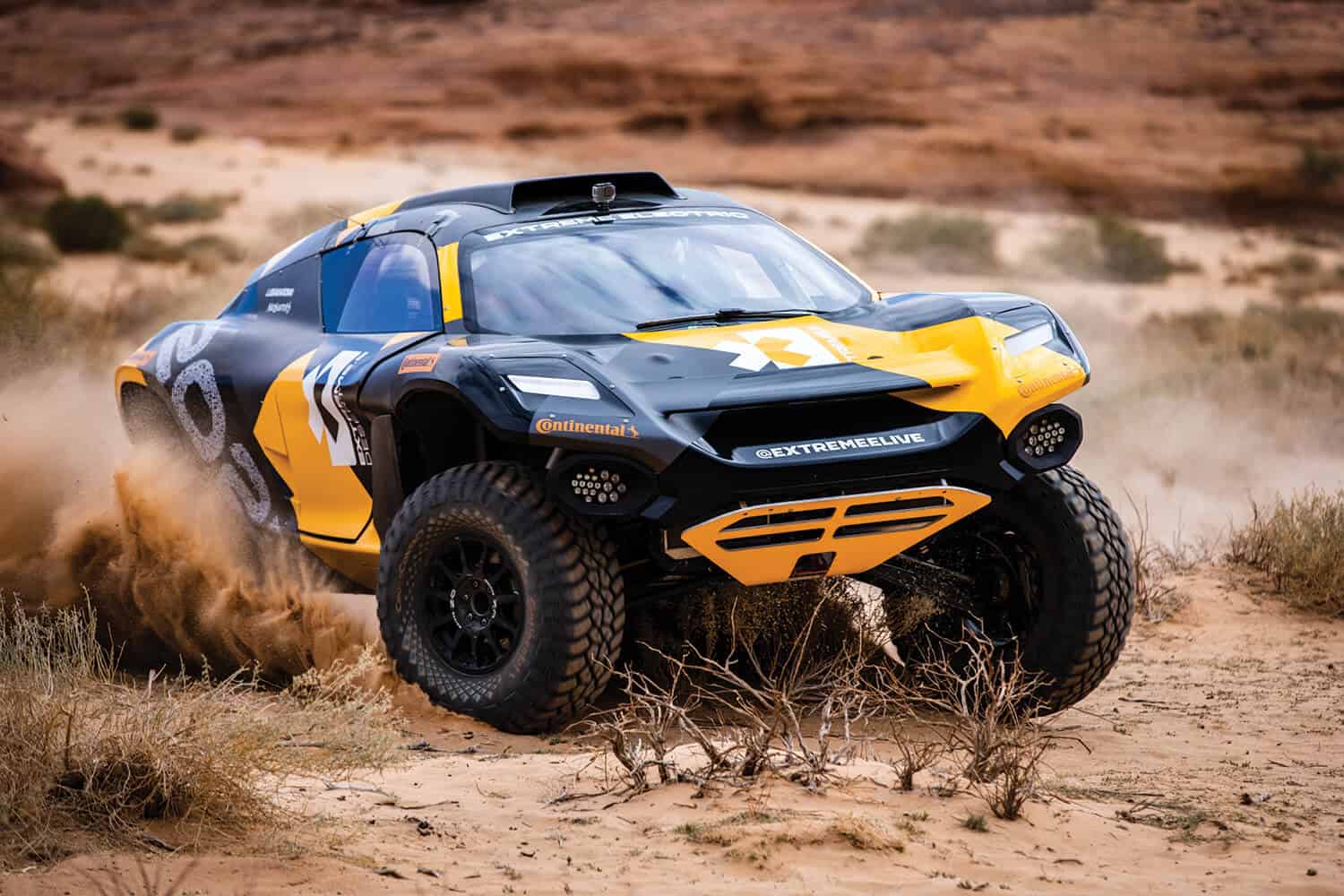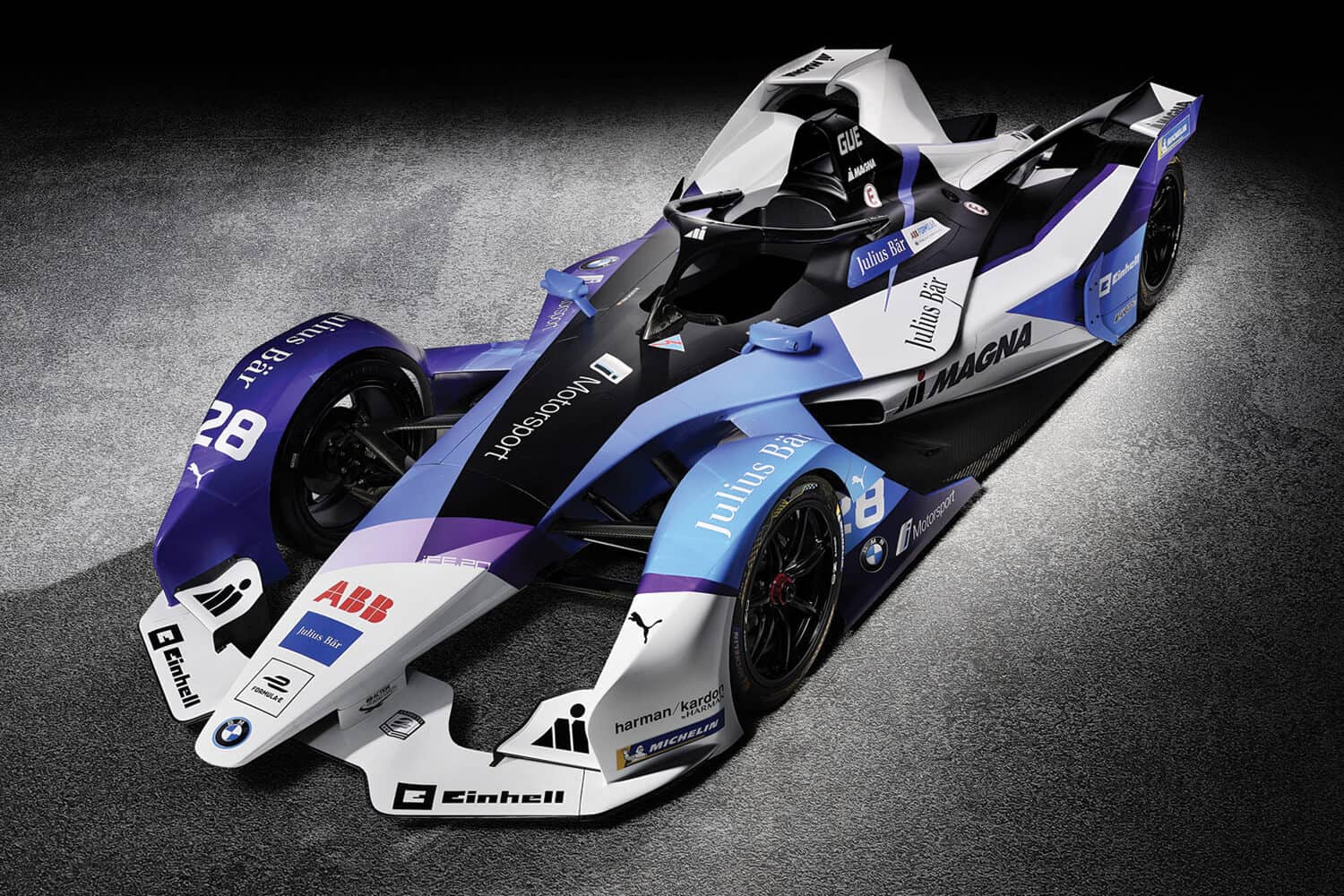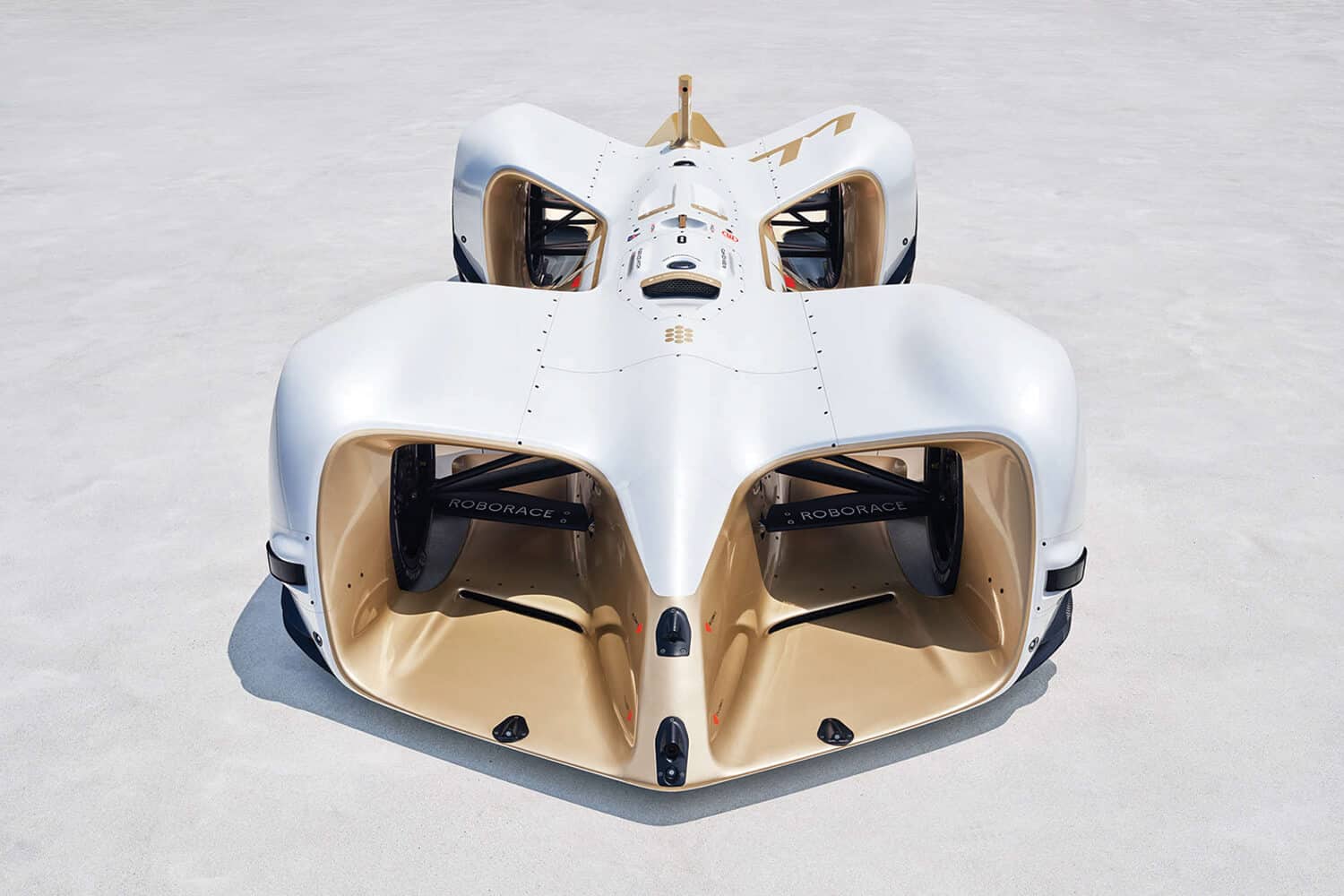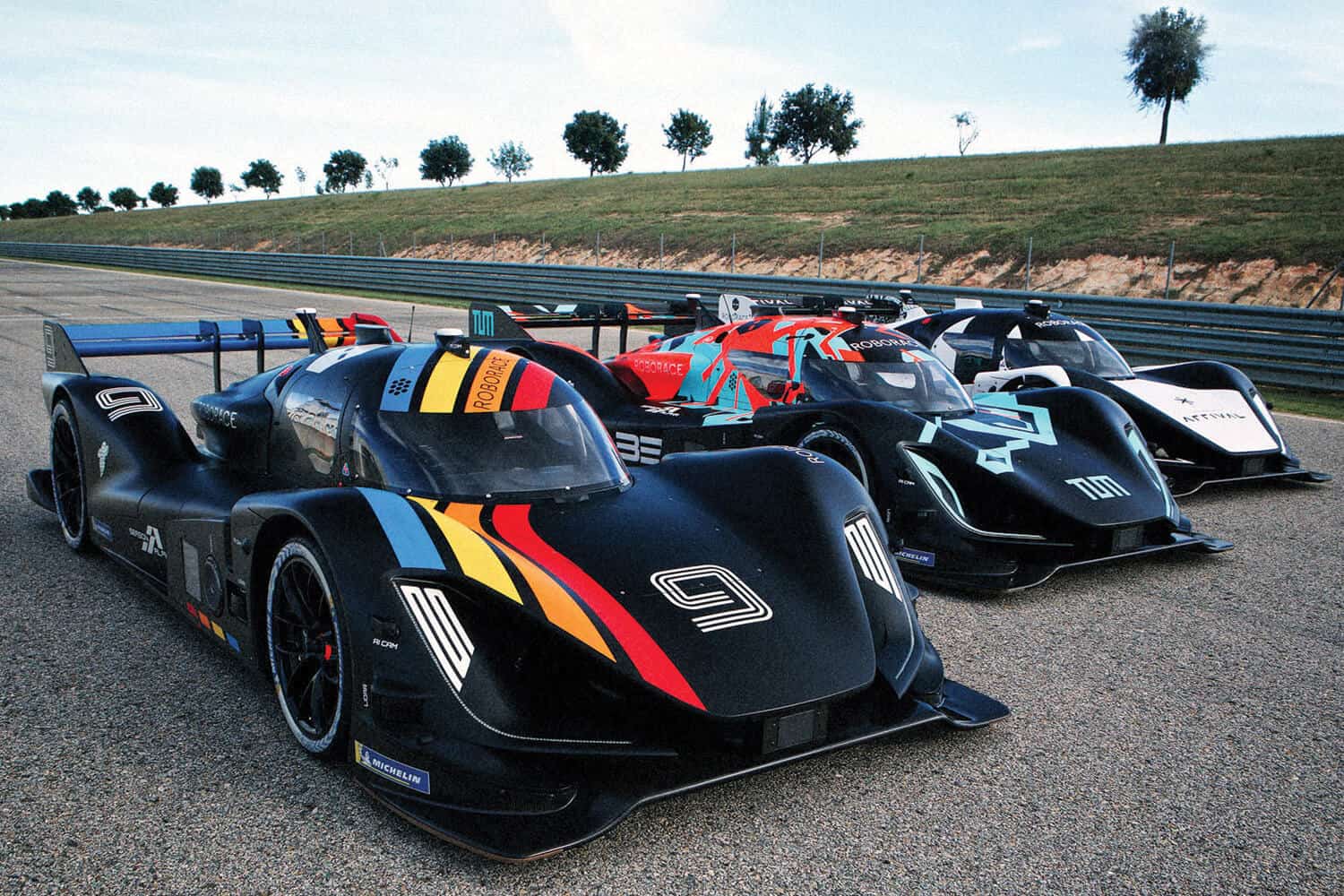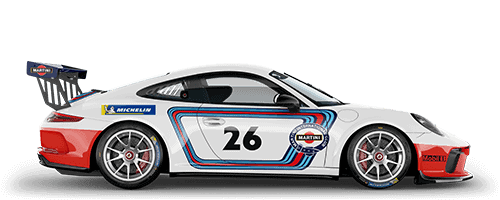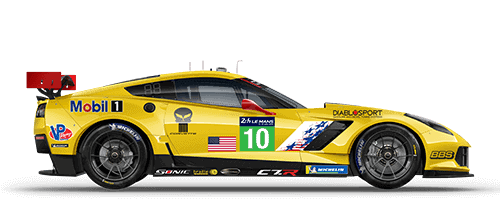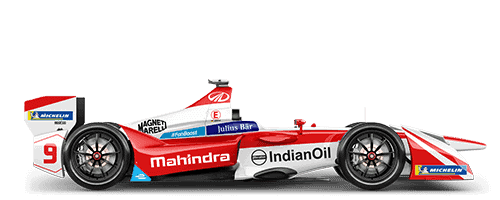 Race Car Wraps:

Frequently Asked Questions
+
Anyone involved in professional motorsports understands the necessity of quality vehicle wrapping delivered by highly trained and experienced designers and technicians. At 3SixtyWraps we pride ourselves on our end-to-end approach, working closely with clients from the very first consultation to the journey home. As a motorsport and race car wrap provider, we have designed and installed livery on a comprehensive range of vehicles within the motorsport industry. Formula-E cars, Le Mans Prototypes, GT's, Touring Cars, Top Fuel Dragsters – There's not much we haven't wrapped, but we always relish a new challenge and we always deliver.
Race car wrapping – From a one-off wrap on a single car to full teams with multiple cars and spares.
Support vehicle wrapping and motorsport graphics – We've designed and installed vinyl on everything from team trailers to garage walling wraps and pit equipment graphics so that colour, design and sponsor branding are consistent across every aspect of your team.
Superbikes, safety cars and more – Our work has taken us across the world and seen us install graphics on all manner of vehicles, so whatever you have that needs a new motosport wrap, we are on hand to help.
Make your designs truly pop with our extensive range of off-the-shelf colours and digital print options. We can provide anything, from dreamy pearlescent tones to classic fluorescents, all completed with a wide choice of finishes. You'll be surprised by just how much is possible when you let your imagination run wild.
And when it comes to nailing that exact Pantone colour to keep the sponsor happy, we've got that covered too.
+
Great design is at the heart of what we do. That's why we work with clients across the entire duration of the project to ensure your branding and sponsorship work seamlessly with your vehicles. Our work is meticulously designed to hug every contour and accentuate every element of the bodywork, regardless of its complexity.
Stand-out designs, high-visibility materials and instant brand and sponsorship recognition are vital on race day, and our design team will ensure your vehicles turn heads and please your investors. We will work to provide designs that are at home on even the most high-profile, high-stakes race tracks.
+
As 3M Authorised Vehicle Wrappers, we are proud to supply the finest quality materials for your wrapping needs. The quality and range of materials we use guarantee your race car wraps will be perfectly matched to your existing colour scheme, branding or imagery.
Our suppliers can deliver hundreds of options and we can replicate any look, style or factory colour you want. Take a look at some of the ranges we stock here, or contact us today to arrange a visit to our showroom, where we can arrange colour samples free of charge and take you through the vast array of options that are available.
+
If you have any questions that we haven't answered here, please don't hesitate to get in touch today to discuss your vehicle wrapping needs or to arrange a visit to our Midlands showroom, just 10 minutes from Junction 15 of the M1. Alternatively, check us out on social to see what we've been up to lately.
Instagram
Facebook
Linkedin
Twitter