Broadcast your message with custom bus wraps
Custom bus wraps for attention-grabbing advertising
and promotion strategies.
Custom Bus Wraps – Messages that Reach Millions of People
When it comes to advertising on the roads, very few options have the stand-out presence and daily reach of local bus services.
On average, 30 million people see bus advertising every week
90% of the population live within five minutes of a bus route
Around 80% of consumers have responded in some way to a bus advertisement.
Take your existing advertising strategy and level it up to a professional, sleek campaign that utilises every inch of your bus.
Whether it's a long-term campaign or a short-term promotion, we can help you reach the millions of people that come into contact with buses each week.
Limitless Wrap Possibilities
Choose from a huge range of options to suit your brand, budget and marketing strategy:
Rear wraps
Front wraps
Full vehicle wraps
Partial vehicle wraps
T-Side banners
Spot graphics
One-way window wraps
Fleet livery
Contact us today to share your vision and see what we can do to help it come to life.
Why Choose a Custom Bus Wrap?
Location-targeted, high-visibility marketing in the form of a mobile billboard
Buses run on regular routes in specific locations. Adverts and promotions can and should be conscientious of the location they'll be seen in and the demographic that will see them.
Our team of designers will not only help you create the livery and imagery you need for an effective campaign, we will also work alongside you to ensure your bus wrap has maximum impact on the audiences that see it.

Flexibility in design and installation options
Our road-legal window transparencies ensure there is no break in your design for viewers from the outside with minimal effect on visibility from within. We can even wrap inside the bus, for livery, branding, health and safety notices and advertisements that may be the last window of influence before passengers disembark.
Whatever you choose for your bus you can be sure that with the right design and professional installation it will be noticed for all the right reasons.

Creating custom designs and liveries just for you
There are many ways you can present us with your ideas and designs
Vector files – Commonly found in software such as Adobe Illustrator, although other programs can create and edit them
Hand or digital drawn concepts – Artwork direct from your promotional team can be quickly transformed into the ready-to-produce files we need
Consultation – Perhaps you can see your campaign in your mind's eye, but you can't put it into words. Sit with us and we'll help you talk through and finalise your concept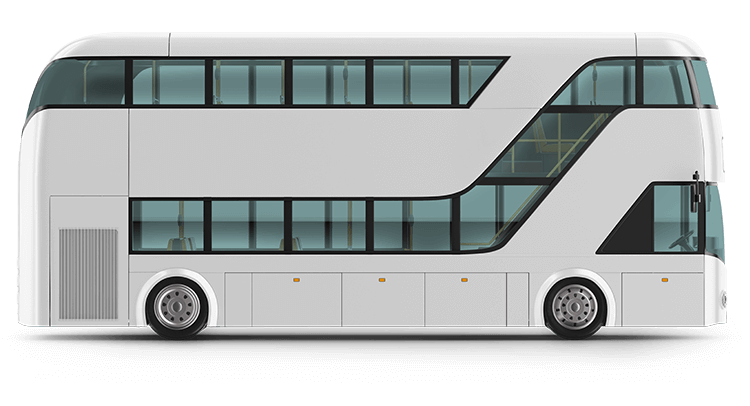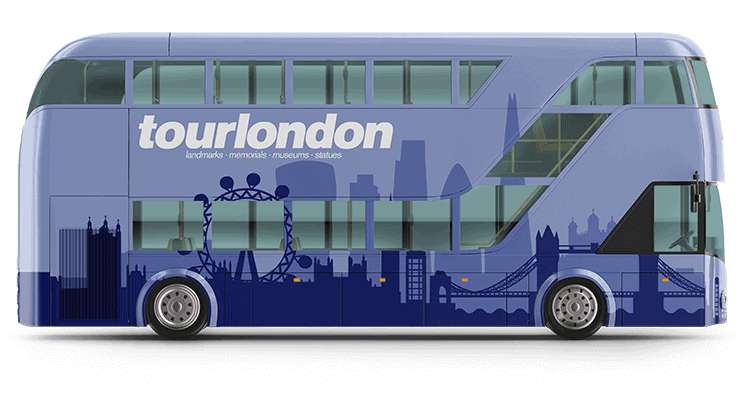 Drag the arrows to see a Before/After bus wrap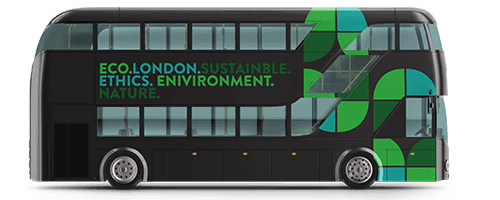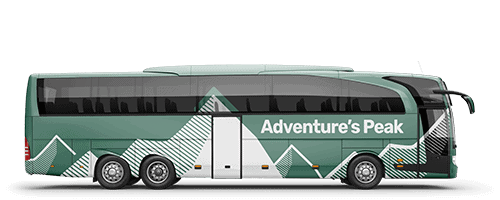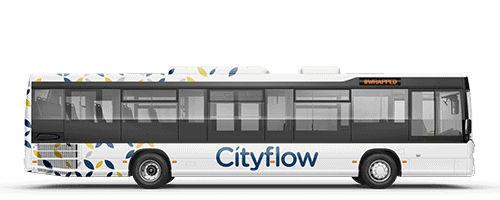 Bus Wraps:

Frequently Asked Questions
Will Custom Bus Wraps damage my Paint?
Custom bus wraps will not damage your paintwork
Having your buses wrapped by 3SixtyWraps gives you peace of mind. Our team of 3M certified professionals have over 40 years combined experience and will care for your vehicle as if it were their own. We use only the best materials and installation techniques, so you can rest assured that they'll be no nasty surprises once it's time for the wrap to be removed.
In fact, a vinyl bus wrap from us can offer some protection for your paintwork
Whilst designed as an aesthetic media wrap vinyl, when applied to good condition paintwork, can protect your vehicle's existing coat from everyday cosmetic wear and tear throughout the year, prolonging the condition of your fleet and preserving your assets.
Salt spreader splashback
UV paint fade
Stone chips
Gravel rash
Bird droppings
How long does a Bus Wrap last for?
This depends on what material is used. The majority of graphics applied to busses for advertising purposes are expected to be removed and/or after a relatively short amount of time. A private coach operator however may well require vehicle branding that stays looking good for a number of years. At 3SixtyWraps we guide you through the nuances and ensure you choose the appropriate options for both your budget and operational needs.
What Kind of Artwork can be applied to a Bus Wrap?
Full colour digitally printed wraps are by far the most popular option for bus wraps and promotional advertising. At 3SixtyWraps we have the very latest print and production technologies in-house, so you can be assured an industry-leading finish.
For fleet branding, cut graphics is a very popular option. We offer a vast array of off-the-shelf colours and finishes including metallics, chromes and fluorescents that simply can't be matched in digital print. We're confident that we have a solution that will fit with your brand identity.
Where can Custom Bus Wraps be installed?
With proper maintenance, the expected performance life of 3M's premium films under their MCS™ Warranty is up to seven years, looking good and sticking fast throughout.