Custom Truck Wraps that boost business 24/7

The Truth Behind the Truck Wrap Advertising Statistics…
Tired-looking trucks communicate all the wrong messages about your brand.
Blank trucks communicate nothing at all.
A fleet of trucks professionally fitted with full-colour, richly detailed and brand-aligned graphics and business information could mean the difference between generating leads or deterring potential customers.
A single inner-city truck can generate millions of visual impressions a year. Many studies conclude that mobile signage is one of the most cost-effective and influential ways to advertise that money can buy.
At 3SixtyWraps, we provide cost-effective ways to improve brand awareness and advertise your business, reaching potential clients in towns, cities, driveways and even traffic jams nationwide, no matter the size of the vehicles or the number in your fleet.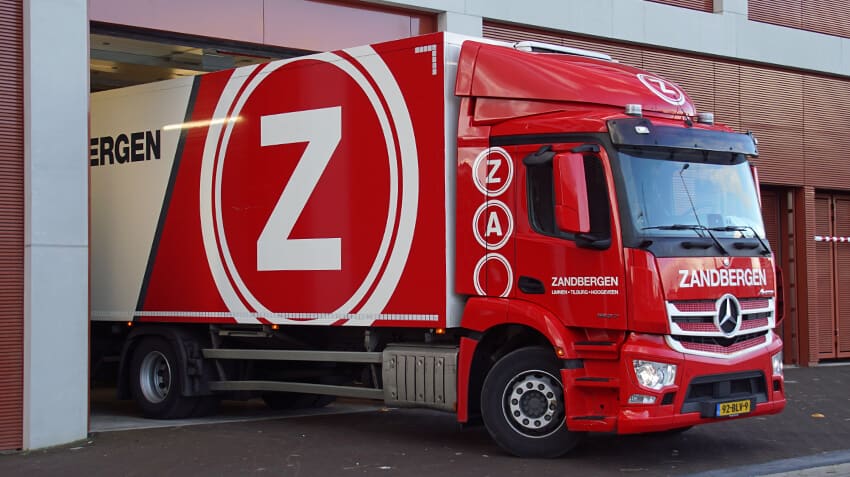 Why Choose Truck Wrap Services?
Widen your marketing reach and mobilise your advertising campaigns with a highly visible mobile billboard that will last the lifetime of your vehicles. Instantly recognisable logo panels, engaging promotional imagery, limited time offers and essential contact details all emblazoned on vehicles are guaranteed to make you stand out from the crowd.
We at 3SixtyWraps are specialists in commercial vehicle livery. We have supplied wraps to hundreds of happy customers over the years, including full colour wraps on professional fleet vehicles. Whatever your truck wrap needs, our team of Designers and 3M Authorised Vehicle Wrappers will tailor bespoke solutions to suit your business and your budget.
End-to-end service
We believe in a dedicated, end-to-end approach to customer service. That means our team will be on hand from the very first consultation meeting to long-term maintenance appointments. 
From complex designs to simple signage, our Designers will work with you to provide the perfect graphics for your business. We will also provide a detailed design visual, or 'mock-up' for each vehicle, so you can see exactly how the finished installation will look at no extra cost.
We then produce the wrap on the highest quality materials using industry-leading print and finishing technology. It will then be professionally installed by our team of 3M Authorised Vehicle Wrappers, who are both highly trained and experienced in working with all manor of commercial vehicles. A wrap installed by our team ensures a bubble-free application and perfect alignment giving your commercial vehicles the professional finish that reflects the professionalism of your business.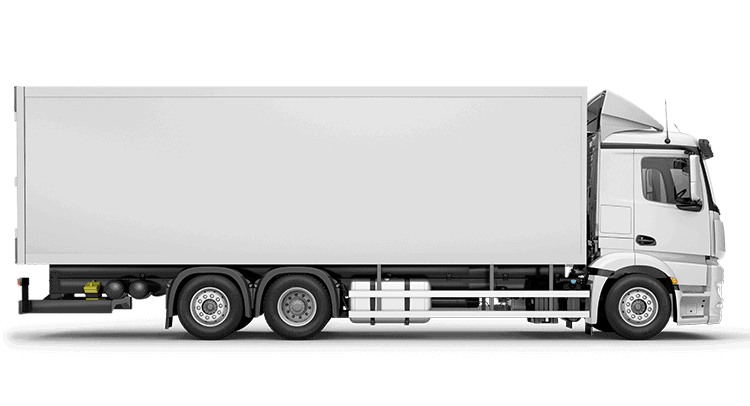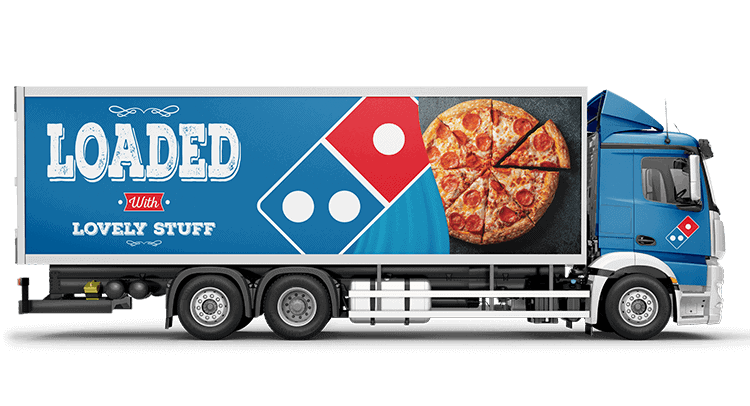 Drag the arrows to see a Before/After truck wrap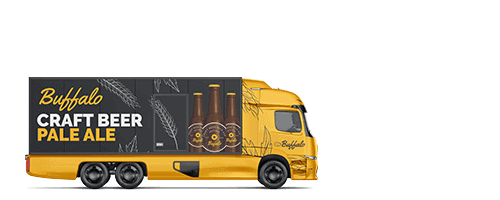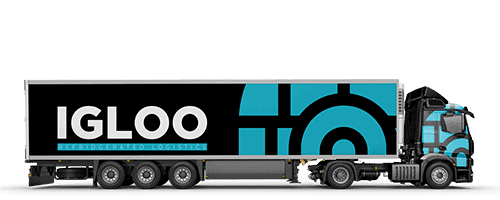 Truck Wraps:

Frequently Asked Questions
What Colours and Materials are available for Truck Wraps?
We are proud to supply the finest quality materials available and we will always advise you on the best choices based on your needs. We can supply thousands of colours in several different finishes such as gloss, matte, metallic and fluorescent with as little a 24 hours notice. Combined with our inhouse digital printing facilities, we are confident that we can offer solutions to fit any company's brand guidelines.
What Warranty comes with your Truck Wraps?
Peace of mind comes as standard. All of our installation work is subject to a 12-month warranty on a return-to-base basis and 3M's printed wraps and colour changes are subject to a seven-year manufacturer's warranty, when installed by an 3M Authorised Vehicle Wrapper such as ourselves. For more information on this, see our Terms and Conditions.
Can Truck Wraps be Installed on Site?
Whilst we have one one of the best vehicle wrap workshops in the UK, there are some vehicles that simply can't fit through the doors. We also appreciate that the fuel costs of delivering an HGV is a lot different to that of a van! As such we are happy to come out to you and work on your vehicles at your facilities, providing you have suitable conditions. For the application of truck wraps and commercial vehicle signage, an indoor environment is required. Conditions free of dust, weather and cold temperatures are all essential for ensuring high levels of finish and longevity. We do however appreciate that sometimes this isn't always possible. In these circumstances, we would advise that you contact us to discuss the details.