Bespoke van signwriting In Northampton
Are you seeking professional, bespoke van signwriting services in Northampton and beyond? Then allow us to introduce ourselves.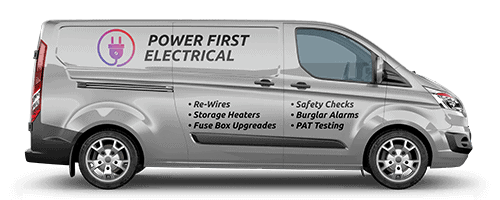 Professional Van Signwriting In Northampton
Seeking personalised and professional van signwriting in Northampton and the surrounding areas? Trust our professionals! 
At 3SixtyWraps, we deliver the highest possible standards in car wrapping and van signwriting. With years of experience, a passion for design, and some of the best techniques in the business, we look forward to transforming your vehicle.
Choosing Van Signwriting In Northampton
At 3SixtyWraps, we fully appreciate that van signwriting and professional car wrapping is not simply about creating the most eye-catching design. It is also about the form and function of the final product, executing a durable design to the highest possible standard.
That's where our 40 years of combined experience comes in. Our industry expertise and insight means that you can trust your design will be personalised, stunning, and professionally applied.
We are happy to work within a range of budgets and industries. We apply the same levels of attention to detail to every job — no matter how large or small — and equally thrive in high stakes environments in which timing and pressure are all important.
When selecting someone to complete your van signwriting or vehicle wrap, it is essential you feel confident in their experience and designs, as well as their ability to execute it to a high standard. We pride ourselves on our professionalism, years of industry experience, and attention to detail. You — and your vehicle — are in safe hands.
We offer a comprehensive range of services to suit you. Classic motorsport livery is available as are colour change wraps, van wraps, van signwriting, motorcycle wraps and more.
Simply contact one of our friendly team members to discuss your individual needs and we will be happy to assist you.
The Uses Of Van Signwriting
Van signwriting and vehicle wraps are popular for their high levels of customisation and versatility. Whatever your business, project or budget, we can create a bespoke design to suit you. 
One of the most popular uses of signwriting and vehicle wraps is for advertisement. They provide a powerful and memorable way to advertise your own business, logo and contact details, and can also be a great space for sponsors and supporters. 
You may use signwriting and vehicle wrapping to attract attention at a special event, showcase, or outside your place of business. But equally, they can be used all year round. 
A bespoke design across a range of vehicles is also a powerful way to create a sense of cohesion and professionalism in a team or business fleet. Designs can incorporate your logo, sponsor, and colour palette.
Signwriting and vehicle wraps can also be changed over time to reflect an event, an offer, or a current sponsor. Whether you are seeking a permanent solution that always shows your logo and colours, or else want something more timely and changeable, bespoke vehicle wrapping can be a great solution. 
The only limit is your imagination! Our services are suitable for consumer vehicles, commercial vehicles, motorsport and more. 
For a striking, memorable design that advertises your business, sponsors, and leaves a lasting impression, contact us today!
The Benefits Of Signwriting And Car Wrapping
Signwriting and car wrapping are increasingly popular because they have a wide range of business benefits.
Car wrapping is highly customisable and bespoke to you and your business. Whatever your logo, message, and colour scheme, we can create a memorable and striking design for you. It is a great way to instantly stand out in a crowd and stay on the customer's mind.
Vehicle signwriting and wrapping can be a great way to attract and advertise sponsors too. This is especially important at roadshows, races, or other events, and can generate revenue for you and your business.
Van signwriting also has a variety of advantages over traditional forms of advertising.
It is highly portable — not restricting to static locations such as billboards or wall posters. Wherever you go, whether to a big event or your daily commute, your business advertisement can be the star attraction!
If you have multiple vehicles or personnel in your business, car wrapping is also a great way to add a look of cohesion and professionalism across the board, as well as advertising your business wherever you go.
The benefits of car wrapping and signwriting are not just aesthetic. Car wrapping can help boost your business, attract sponsors, and stand out from the competition.
Discover More
Browse our online gallery for stunning, high-resolution images of our most recent projects and success stories. We would love for you to be one of them!
You can also browse our online shop for a range of related products — including decals, floor stickers, vinyl strips and more. These can be personalised with your logo, graphics, and artwork to add visual interest to your business.
Contact us today to find out how we could assist with bespoke designs and car wraps.
Get In Touch
We would be delighted to learn more about your business and vehicle wrapping needs. Please don't hesitate to get in touch with one of our professional team members and we will be happy to assist you.
You can telephone us on 01604 645826, or send an email enquiry to info@3sixtywraps.uk
Alternatively, simply head to our Contact Us page and fill out the quick and convenient online contact form. Leave your name, contact details, and some information about your enquiry and we will get back in touch to discuss further.
You can also discover more and stay in touch by visiting our dedicated social media pages. On Instagram, you will find photos and videos of our most recent and exciting projects from show cars to prototypes, motorsports and more!
For professional van signwriting in Northampton, contact us today!