Professional VAN Wrapping Near me
Are you searching for high-quality custom van wrapping near me? Then allow us to introduce ourselves.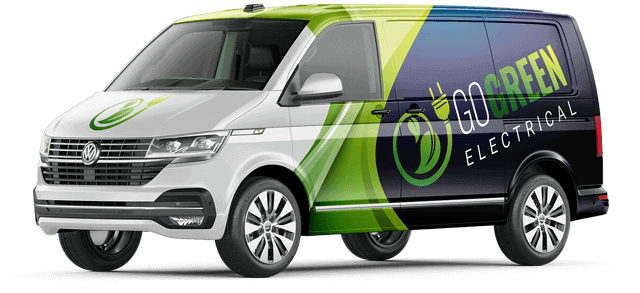 Top-Quality Bespoke Van Wrapping Near Me
Search for 'van wrapping near me' and you may be bombarded with results. But with 3SixtyWraps, you can be sure of making the right choice.
Our team of dedicated experts and designers have a wealth of industry experience. Our designs have been utilised in business, sponsorships, high pressured motorsports events, and more. We specialise in taking the vision of our clients and transforming them into stunning reality.
We can also ensure that our designs are original, bespoke, and applied with the utmost care to your vehicle.
At 3SixtyWraps, we are professional full-service vehicle wrapping specialists. We handle every aspect of the process — from the design stage, right through to production and installation.
This means that we do not only create stunning professional designs. We also have the knowledge and skilled professionals to perfectly execute it to its fullest potential — without harming your vehicle.
Contact us today to discuss your project and receive a no-obligation quote. Our team of friendly professionals will be happy to assist you.
The Benefits Of Van Wrapping Near Me
Whether you choose to travel or stay local for your van wrapping, the important thing to look out for is the experience and professionalism of your chosen provider.
At 3SixtyWraps, we have over 20 years' industry insight and experience. We have provided vehicle wrapping in a wide variety of settings and industries. Our clients range from business owners and professional fleets, to sole traders, professional motorsports racers, and everything in between.
We pride ourselves on our versatility, originality, and high level of attention to detail. Whether you are looking to advertise your own business, a sponsor, an event, or anything else, we are confident that we can create a design that is perfect for you and your needs.
Vehicle wrapping itself has many benefits, especially for businesses. It is a striking and impactful way to advertise your business or sponsor, while also being highly portable.
Unlike many conventional forms of advertisement — such as in print or on a billboard — your vehicle wrap does not have to remain static. It can travel wherever you do, including on your daily commute, to professional meetings, industry events, trade shows, and more.
Vehicle wrapping can suit a wide variety of budgets, industries, and circumstances. Contact us today to discuss how vehicle wrapping could help you and your business.
What Is Van Wrapping And How Do I Use It?
Vehicle and van wrapping involves applying a bespoke design to your vehicle. The most popular designs are not only striking and colourful, but will also include your business contact details or mission statement, for example.
Vehicle wraps can be applied to a wide variety of surfaces including on cars, vans, motorcycles, and buses. They can also be applied in the same way to static vehicles or premises such as food trucks or market stalls.
It is vital that you use professional, experienced designers such as those at 3SixtyWraps to ensure that you get the best results. We use the best quality materials and apply them with the latest techniques and technologies. This ensures that your design is durable, effective, and suitable for your particular surface!
You can use vehicle wraps to advertise your business on the go, create visual interest at an event, enhance visual cohesion across your team, business fleet, and more. The only limit is your imagination.
Vehicle wrapping is also adaptable. We can create designs that are durable and long-wearing enough to be used permanently on your vehicle all year round. Alternatively, you can commission a design that is perfect for advertising a single event, promotion, or temporary sponsor. The choice is yours.
Our team are always on hand to advise and guide you through the process. Do not hesitate to get in touch today!
Find Out More
If you would like to discover more about 3SixtyWraps and our previous projects, browse our website. Select the Gallery section and get inspired by our collection of stunning high-definition photography showing previous designs.
Our clients include some of the biggest names in the automobile industry, including Jaguar, BMW, and DS Automobiles. We are accustomed to high-pressure environments and a variety of key concerns — including intended use, industry, budget, and more.
We offer a comprehensive range of vehicle wrapping services and would be delighted to discuss your options with you. Some of our most popular current services include classic motorsport livery, colour change wraps, motorcycle wraps, van signwriting and van wraps, business car wraps, among others.
Simply get in touch to discuss your options and we will advise on the best solution for your needs.
Don't forget — you can also browse our blog and dedicated social media pages. Here you will find a variety of images and articles exploring the very latest in vehicle wrapping news — and especially how it can be used to benefit you and your business.
Contact Us
If you would like to find out more, please do not hesitate to contact our friendly team. We are on hand to answer any of your questions and advise on the best services to suit you.
Our experienced professional designers are waiting to make your vision a reality.
You can send an email enquiry to info@3sixtywraps.uk or else telephone 01604645826.
Alternatively, you can fill out our quick and convenient online contact form. Simply visit the contact us page and leave some details about your enquiry. We will be back in touch with you as soon as possible to discuss and offer a free no-obligation quote.
For professional van wrapping and more, contact our experienced team today!