Full Service Vehicle Wraps In Milton Keynes
Are you seeking professional, bespoke vehicle wraps in Milton Keynes and beyond? Allow us to introduce ourselves!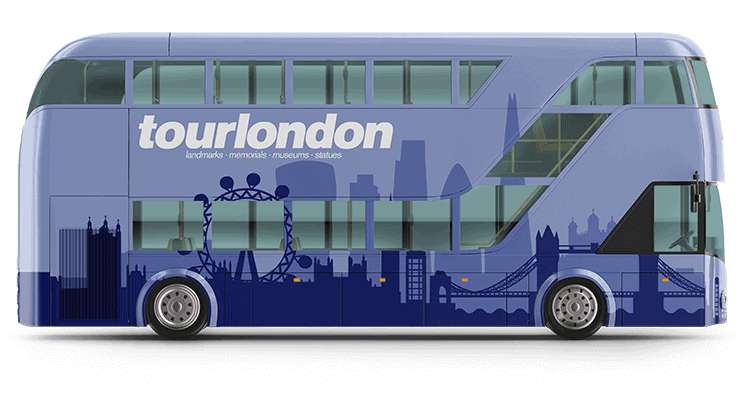 Bespoke Vehicle Wraps In Milton Keynes
Vehicle wraps are a striking and highly effective way to advertise your business even on the go. At 3SixtyWraps, we specialise in producing the highest quality vehicle wraps, completely customised and bespoke to your business.
We offer a comprehensive selection of popular services including classic motorsport livery, van wraps and signwriting, wraps for motorcycles, truck wraps and signwriting, and colour change wraps. We also offer Paint Protection Film, Chapter 8 graphics, and a wide variety of additional extras.
Our team is highly skilled with years of professional experience. The technicians and designers of 3SixtyWraps proudly provide factory race car wraps and livery designs to some of the biggest names in the business, including Jaguar and BMW.
We would love to hear more about your requirements, and to discuss a design solution for you. Get in touch today, and together let's make your vision a reality!
Choosing Your Vehicle Wraps In Milton Keynes
When you choose 3SixtyWraps, you will be working with over 40 years of combined experience in the car wrapping and automotive industry.
It is essential that you work with vehicle wrap specialists who can deliver outstanding results. That means they must not only be eye-catching but also durable, safe, and causing no damage to the vehicle itself.
3SixtyWraps is a dynamic team of both designers and technicians. We have the vision to create a design that is bespoke to your needs, as well as the techniques and skill to bring it to dazzling reality. Along with our skill, experience, and professionalism, we emphasise great customer service.
We would also be delighted to discuss your vision in greater detail with you. Please do not hesitate to get in touch via our website, or browse our high definition gallery of recent projects for inspiration.
Collaborate with us on any of our comprehensive car wrap design services, and we are confident you will be delighted with the results.
You can also discover more on our dedicated Instagram page, where you will find stunning photographs and details on recent commissions.
We have delighted a wide range of customers across commercial, consumer, and motorsports industries — and would love for you to become one of them!
What Are Vehicle Wraps?
Vehicle wraps are a striking, bespoke design that has been added to your vehicle — whether for personal, commercial, or competitive purposes.
We have created a huge variety of designers that are completely original and unique to those who commissioned them. That way, you can be certain the design is perfect for you and your business.
Our clients range from entrepreneurs who wish to have their logo on their vehicle, companies who wish for a logo or design to be seen across their whole fleet, sponsors for race car drivers and more.
Our designs include (but are not limited to) custom car wraps, commercial wraps, and motorsport wraps — but we also have more in the pipeline. Watch this space for our upcoming exciting projects, including bus wraps, truck wraps, and retail unit wraps on commercial stalls and businesses.
The only limit here is your imagination. With outstanding designers like ours, we can create a design that is bespoke to you and your company, and perfect for attracting the attention of potential customers.
Why Use Vehicle Wraps?
Vehicle wraps are a powerful and rapid way to instantly communicate your business.
It is effective in advertising and sponsorships, and can also create great visual cohesion, so that your business looks consistent across your range of branding and is instantly recognizable to potential customers.
Vehicle wraps are also highly customisable. All of our designs are created bespoke to the individual client, so you can be confident that yours will stand out!
Vehicle wrapping is creative, contemporary, and highly memorable — which means it is the perfect way to make an instant impact.
How We Can Help
Our designers and technicians can help you achieve the very best results in vehicle wrapping. They will create and execute a design that is perfect for your needs and budget – whether for an individual vehicle, a fleet, a commercial location, or more.
We offer a comprehensive range of services related to van and motorcycle wraps, but also provide wraps for other vehicles and spaces too, including cars, buses, trucks, and commercial units.
We would love to hear more about your project needs and discuss how we could help!
We also provide a free estimate quote. Simply leave your name, contact details and some details about the vehicle you wish to discuss, and we will get in touch as quickly as possible.
For instant results, you can also visit our online shop. Here you will find a range of high-quality stickers, decals, and more — all of which can be customised with your colour scheme or logo. They are especially popular for advertising outdoors, or in socially distanced environments, such as queuing, for example.
Whatever needs or questions you may have, we would love to strategise a solution with you, so contact one of our friendly and professional advisors today!
Get In Touch
If you have a potential project you would like to discuss, please don't hesitate to get in touch! Our friendly and experienced team are here to advise and are waiting to hear from you.
You can call us on 01604645826 or send an email enquiry to info@3sixtywraps.uk
Our most requested services include van wraps, signwriting, car wraps, race car wraps, and sponsor decals — but we offer a wide range of everything else in between! Contact us today to discuss your needs or receive a free estimate.
For professional vehicle wraps in Milton Keynes, contact 3SixtyWraps!