Bespoke van signage In Northampton
Are you seeking professional, bespoke van signage services in Northampton and beyond? Then allow us to introduce ourselves.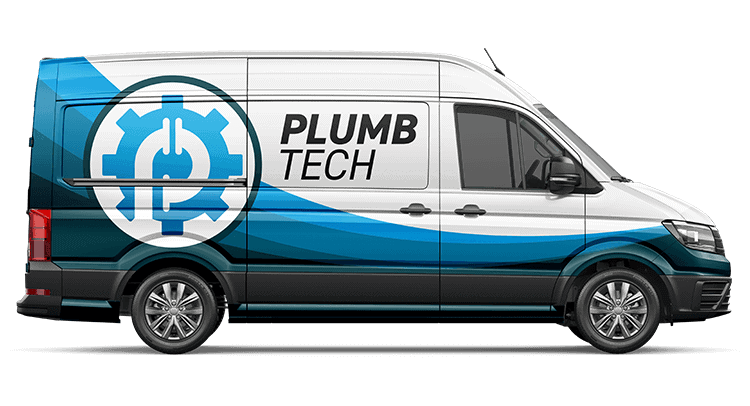 Professional Van Signage In Northampton
If you're seeking bespoke professional van signage in Northampton and the surrounding areas, you've come to the right place! 
At 3SixtyWraps, we specialise in creating highly versatile, striking designs that are tailor-made to suit a range of needs and businesses. Our extensive experience in the industry means that we are accustomed to high stakes and tight time constraints. We can also work within a range of budgets to design a solution to suit you. 
Whether you are advertising your own business, creating space for a sponsor, using team colours, slogans, and more, our team of professionals can create a stunning design for you.
Our designs are not only unique and striking, they are also durable and professionally applied with no damage to your vehicle.
Our clients include vehicles for both commercial and consumer use, as well as businesses, sponsors, and motorsports professionals. Whatever the size of your vehicle — or business — we would be delighted to discuss a solution with you.
Contact us today to find out more and make your vision for van signage a reality!
Why Choose Us For Van Signage In Northampton?
At 3SixtyWraps, we appreciate that selecting the right designers for your project is an important decision. It is crucial that your chosen creatives not only understand your goals, but also have the skills and expertise to achieve them. 
That's where we come in. At 3SixtyWraps, our expert team of technicians and designers have over 40 years' experience in the automotive industry. This means that our clients can directly benefit from our industry insight and understanding to achieve the very best results.
Our team will craft a bespoke design that is perfect for your vehicle. They then apply it using the very best techniques and technology, so that the design is durable, remains visible, and never causes unnecessary damage to your car.
Our designs are prized by sponsors, businesses, event organisers, and individuals alike. Our existing clients appreciate the versatility — and portability — of vehicle advertising, and we are keen to share the benefits with you too!
Contact us today to discuss your van signage project. We look forward to designing a solution that is perfect for you and your business.
Why Use Van Signage?
Using van signage and vehicle wraps has many benefits. It has specific advantages over conventional forms of advertising. Billboards, posters, and print advertising, for example, all remain static. They can only be seen in one location and often cannot be transported.
Van signage and vehicle wraps, however, are highly portable. Not only can they be easily transported and moved — such as to a specific event, or to attract attention outside a business, for example — they can also be used as a constant form of advertisement.
Many advertisements expire or must use long term rented space at a cost. But vehicle wraps are as portable as you are! Wherever you drive — whether to jobs and clients, events, or even on your daily commute — your advertisement can go with you and spread the word along the way.
Van signage and vehicle wraps are also highly versatile and customisable. Whether you have a small simple car, a luxury sports vehicle, or even a larger model such as a bus or food truck, your design can be adapted.
Vehicle wraps are suitable for all weathers and situations, and can contain vital details such as your branding and contact details. Many businesses also use vehicle wraps to give a sense of cohesion and professionalism to their business, as their personnel will always appear official when arriving.
What We Offer
We are full-service vehicle specialists who transform vehicles with stunning, bespoke designs. 
We offer custom car wraps, commercial wraps, van signage, motorsports wrap, vehicle wrap designs for events, and more. We are more than just designers. We are technicians and specialists who can create the ideal design for you and professionally apply it using the very latest techniques!
We have provided vehicle wraps to some of the biggest brands in the automotive sector including BMW, Jaguar, and DS Automobiles.
No matter how large or small your business, we offer the same high levels of skill, technique, and attention to detail across the board.
Some of our most popular services include car wraps and van wraps, signwriting, bus wraps, motorcycle wraps, food truck wraps, race car wrap designs, and sponsor decals.
If you would like to find out more about the services we offer, please do not hesitate to get in touch!
Discover More
We look forward to hearing more about the van signage or vehicle signwriting project you have in mind. You can telephone our friendly and professional team on 01604645826, or else send an email to info@3sixtywraps.uk.
You can also get in touch using our quick and convenient online contact form. Simply scroll down to the Get An Estimate section, leave your name, contact preferences, and a few details about your vehicle and project enquiry. We always endeavour to reply as promptly as possible and look forward to learning more about your enquiry.
Don't forget that you can also stay in the loop with our latest news and exciting projects. Our Instagram page showcases stunning high-resolution images of sportswear, prototypes, and top of the range designs we have completed. You can also browse our Gallery.
Our dedicated blog answers some of the most frequently answered questions around vehicle signwriting — including the best features, benefits, and positive impact on businesses.
Whatever your budget and time constraints, and whether you are seeking a solution as a consumer, commercial client, motorsports professional, or anything else, we are confident that we can help.
Contact us today to discuss your vision with our experienced team of professionals. 
For professional van signage in Northampton, contact us today!